You are reading the ultimate Sony WH-1000XM3 Review. Sony's WH-1000XM3 is the leading wireless noise-canceling headphones.
Are you looking for the best noise-canceling wireless over-ear headphones? Welcome, you are in the right spot.
Here you will find all the necessary information regarding Sony WH-1000XM3 (the best Active noise-cancellation wireless headphone).
Sony released noise-cancellation headphones WH-1000XM3 back in 2018.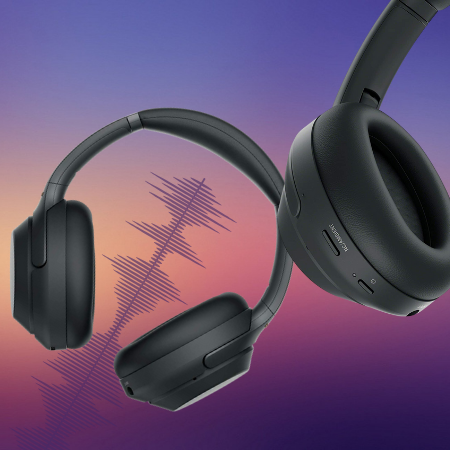 Noise-canceling headphones Sony WH-1000XM3 is the upgrade version of WH-1000XM2 and predecessor to Sony's WH-1000XM4. Although the newer version of WH-1000XM3 is available in the market with many new features, WH-1000XM3 still maintained its place.
Whether you are going for a trip, on the way to the office, and want to attend calls or listen to music, Sony WH-1000XM3 are the best headphones that provide you wireless Bluetooth connectivity and comfort with excellent noise-cancellation,
Extreme sound quality, a built-in microphone, and a control system with competitive battery life. Active noise-canceling headphones Sony WH-1000XM3 are available in black and silver colors.
Key Features & Specifications of WH-1000XM3 Review
| | |
| --- | --- |
| Weight | Approx. 255g |
| Battery life | 30 hrs with noise-cancellation and 38 hrs without noise-cancellation |
| Charge time | Approx. 3 hrs |
| Charging method | USB-C |
| Bluetooth | Version 4.2 |
| Bluetooth Range | Approx. 10 meters |
| Frequency Response | 4Hz-40,000Hz |
| Sound Quality | 360 Reality audio |
| Type | Over the ear |
| Style | Circumunial |
| Built-in mic and control | Yes |
Are Active Noise-canceling Sony WH-1000XM3 designed excellently?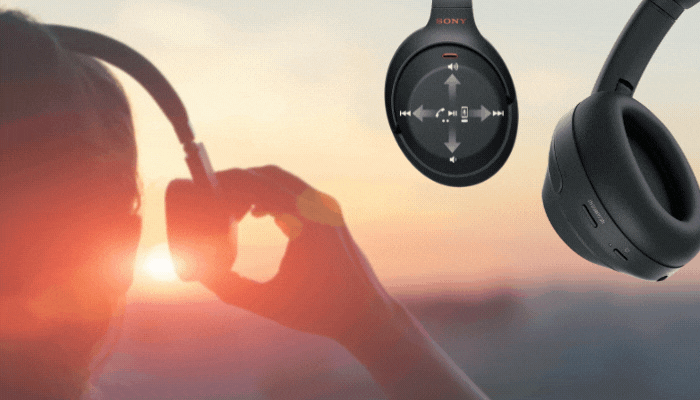 Do you want an excellent pair of headphones with a compact design? Here you got!
Because Sony WH-1000XM3 is well-built and lightweight. Sony WH-1000XM3 comes in an enclosed case, which is easy to carry.
The case is resilient and contains a wire for wired listening, a flight adapter, and a USB charger. Just like me, you often find headphones unfit for you because of the head size.
Your problem is solved! The headband of the Sony WH-1000XM3 is flexible and can be adjusted according to your head size. Ear Cups are foldable inwardly to be packed up in a case.
On the right ear-cup, You will find touch controls for playing or pausing music_just double tap on the ear-cup, and Navigate forward or backward just with a swipe of your finger. For volume controls_swipe up or down.
On the left ear cup, You will find a logo of NFC. You just have to tap the device (you want to connect) on the logo and get the device connected.
On the left ear cup, You will find 2 buttons. One for noise-cancellation/ambient sound control which can be customized for google assistant, Alexa, and Siri, the second is the power button.
USB-C port is on the right ear cup. While traveling, You don't have to carry so many cables with you as WH-1000XM3 can be charged with a mobile or laptop charger due to USB-C.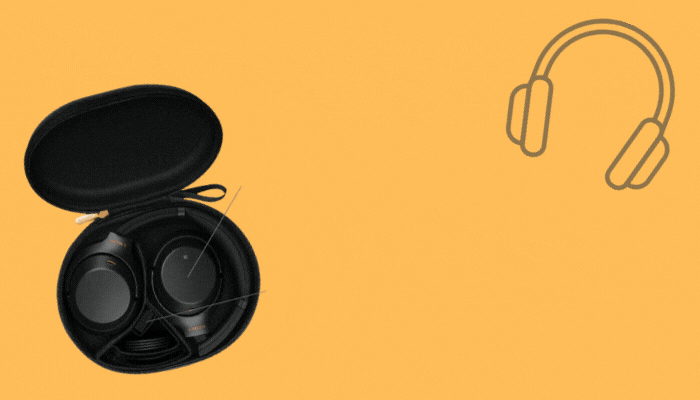 Noise-Cancellation of Sony Headphone WH-1000XM3
Whether you need immersive sound quality or complete silence to have a nap or go through a rushy area, Noise-isolating headphones Sony WH-1000XM3 are the best choice for you.
Sony headphones WH-1000XM3 provide excellent noise-cancellation by completely blocking outside sounds or voices and giving you a buffering feel.
The technology behind noise-cancellation is Sony's HD Active noise-canceling processor QN1.
QN1 is a powerful noise-blocking processor that provides extreme noise cancellation.
These headphones not only block out vehicle noise but also cancel out background sounds and voices you may hear while walking through the street or city.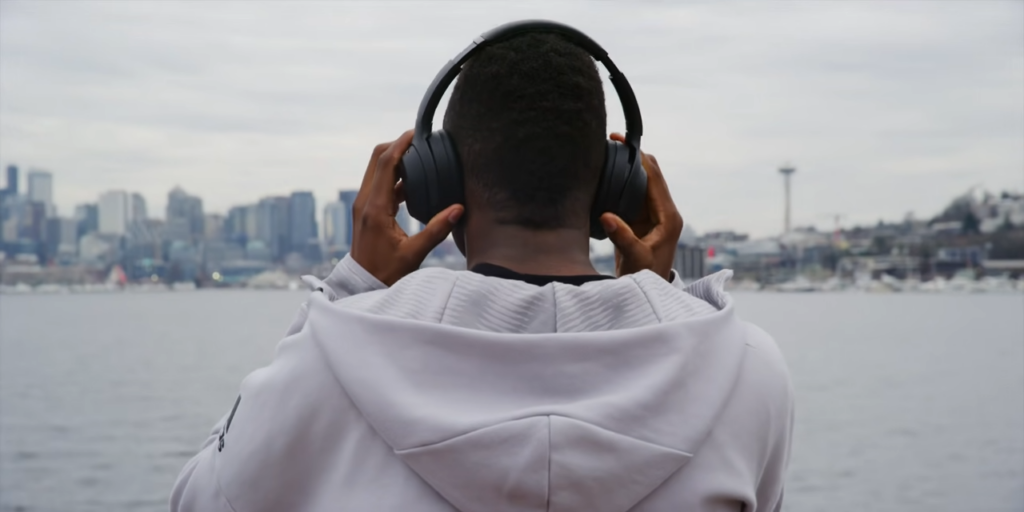 Brilliant Sound Quality and Powerful Bass of WH-1000XM3 Wireless Headphone
If you are a heavy beats lover and looking for headphones with 360 audio reality then Sony has designed this pair of headphones for you.
A built-in amplifier integrated into the powerful processor delivers outstanding sound quality.
Sony headphones WH-1000XM3 powerful drivers ( 40mm ) made of LCP ( Liquid Crystal Polymer ) Diaphragm enable headphones for handling heavy beats and produce frequencies ranging ( 4-40KHz ).
Another feature of headphones_ DSEE HXTM  (Digital Sound Enhancement Engine HX) upscale compressed audio files and give 360 Reality Audio experience by high-resolution audio quality.
Adaptive sound control automatically adjusts according to your situation.
While waiting for the flight, Adaptive sound control automatically adjusts ambient sound settings and enables you to hear important announcements without removing headphones.
Walking through the streets_ you are aware of everything around you.
With Quick attention_You can engage in conversations by simply putting your fingers on the ear-cup to turn down the volume without putting down headphones. You can adjust sound levels with an equalizer.
For all these controls and smart listening, You just need to download the Sony Headphone Connect App on your phone.
Let's take a wise decision and click the button below.
Sony WH-1000XM3 Competitive Battery Life
You have to travel frequently and need a headphone pair with good battery timing. Sony wh-1000m3 wireless headphones got you covered.
Sony WH-1000XM3 wireless headphone gives 30 hrs of battery life with noise-cancellation and 38 hrs without noise-cancellation ( with continuous playback music ) just after 3 hrs of charging.
You are getting late for office or flight and your headphones battery is down. Don't worry! Just after 10 minutes of charging, Your headphones are ready to give 5 hrs of playback time with noise-cancellation.
Connectivity
Sony wh-1000xm3 review: Bluetooth version is 4.2 which supports SBC, AAC, aptX, aptX HD, LDAC audio formats. The Bluetooth range is Approx. 10 meters.
The wireless Bluetooth headset XM3 can be connected to 8 devices. With Google Assistant and Amazon Alexa, The headset doesn't support multi-point pairing.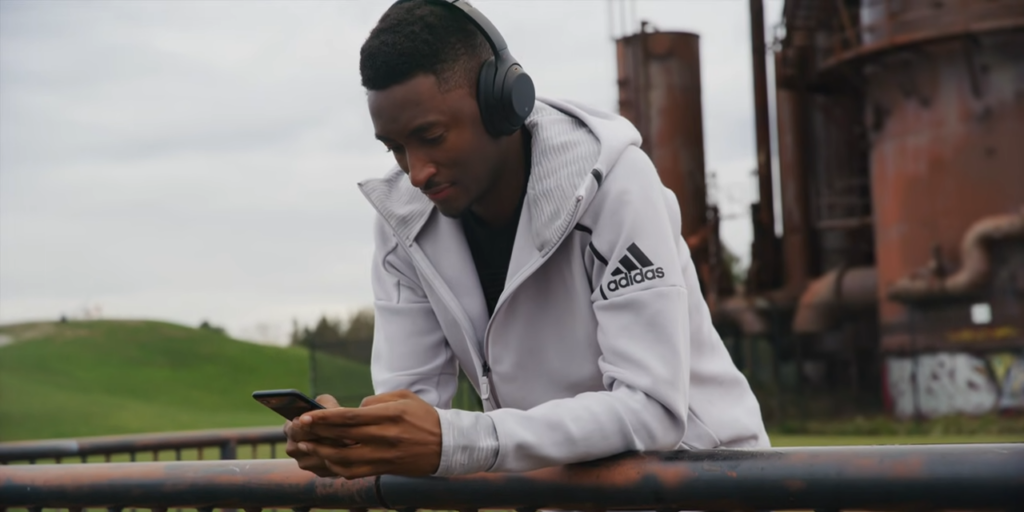 Comfort
Sony wh-1000xm3 review: The best thing about WH-1000XM3 with so many others is its comfort. Along with a lighter-weight design, The headband is adjustable according to your head size and comfort.
Best Active noise-cancellation headphones Sony wh-1000xm3 earpads material of foamed urethane is super soft and pressure relieving which gives a cushioning effect to the skin and a stable fit. A deep ergonomic ear space structure further enhanced the comfort level.
All day, You can enjoy immersed sound quality with noise-cancellation or the next level of silence without any kind of irritation. Are you ready to enjoy this level of comfort with fantastic features?
Are you? Don't waste time! All the Above mentioned incredible features and comfort are just a click away.
FAQ
1. What is the difference between Sony WH-1000XM3 and WH-1000XM4?
The main difference between Sony WH-1000XM3 and WH-1000XM4 is that the newer version (XM4) has better noise cancellation and can connect to two devices simultaneously, whereas the XM3 can only connect to one device at a time. The XM4 also has improved voice calling capabilities and a speak-to-chat feature that automatically pauses music when you start talking. However, the XM3 is still a great headphone with excellent noise-cancellation and sound quality.
2. Can I use the Sony for phone calls?
Yes, the Sony WH-1000XM3 has a built-in microphone and can be used for phone calls. The microphone has noise-cancellation capabilities to reduce background noise during calls. You can also use touch controls on the ear cup to answer or end calls.
3. Does the headphones come with a carrying case?
Yes, the Sony WH-1000XM3 comes with a hard-shell carrying case for storage and transportation. The case is durable and includes a compartment for the included cable and adapter.
4. Can I use the Sony WH-1000XM3 with a wired connection?
Yes, the Sony WH-1000XM3 comes with a cable that can be used for wired listening. The cable connects to the headphone jack on one end and the ear cup on the other end. This is useful if you want to conserve battery or if the Bluetooth connection is not available.
5. How long does the battery last?
The Sony WH-1000XM3 has a battery life of up to 30 hours with noise-cancellation and up to 38 hours without noise-cancellation. The battery can be charged using a USB-C cable, and quick charging provides up to 5 hours of playback time with just 10 minutes of charging.
6. Can I use Sony with multiple devices?
The Sony WH-1000XM3 can be paired with up to 8 devices, but it can only connect to one device at a time. Switching between devices is easy using the Sony Headphones Connect app.
7. Does have a warranty?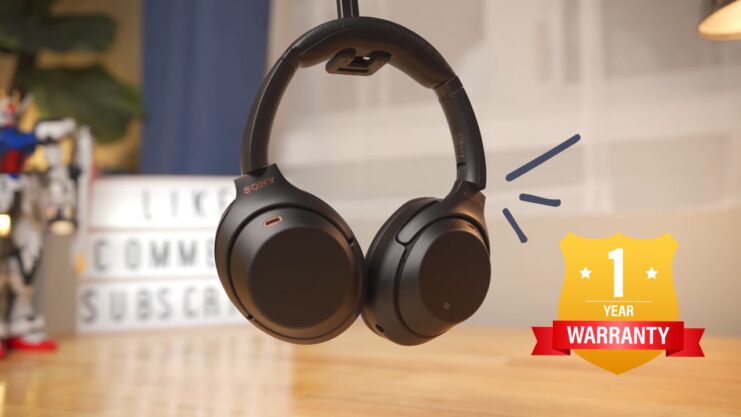 Yes, the Sony WH-1000XM3 comes with a one-year limited warranty from the date of purchase. The warranty covers defects in materials and workmanship, but not damage caused by misuse or accidents.
8. Can I customize the sound?
Yes, you can customize the sound on the Sony WH-1000XM3 using the Sony Headphones Connect app. The app includes an equalizer with several presets and the ability to create custom sound profiles. You can also adjust the noise-cancellation level and enable or disable features such as adaptive sound control and ambient sound mode.
9. How do I reset the Sony WH-1000XM3?
To reset the Sony WH-1000XM3, turn off the headphones and hold down the power button and the noise-cancellation button simultaneously for about 7 seconds. The indicator light will flash twice, and the headphones will turn off. The headphones will now be reset to the factory settings.
10. Is this pick compatible with all smartphones?
The Sony WH-1000XM3 is compatible with most smartphones that support Bluetooth connectivity. It supports Bluetooth version 4.2 and audio codecs such as SBC, AAC, aptX, aptX HD, and LDAC. It is also compatible with
Verdict
Sony WH-1000XM3 review: It is an excellent noise-canceller with brilliant sound quality, Automatic controls, and comfort which you required to work like a pro.
If you are a music lover, Loves traveling, Need the next level of silence to have a nap, Or escape the sounds of surrounding with comfort, Then WH-1000XM3 is for you.
You won't regret buying it.
It only cost you $224.75
If you are a Gym instructor or member and going for a workout or planned for swimming, Then stop!
Wh-1000XM3 isn't waterproof.
If you are looking for an earphone with water resistance capability and all the above-mentioned features then have a look at the AirPods review.