Not everyone needs an expensive ultrabook or a super high-end desktop computer.
Some of us need simple machines that will help us get through our day. They don't have to be the best.
They just need to take care of our everyday needs.
In this Acer Aspire AZ3-700-UR52 review, we are looking at a simple all-in-one touchscreen desktop computer that comes at a pretty decent price.
If you are looking for a desktop without all those fancy specs, then this one might interest you in one way or the other.
Let's dive into the discussion and see if this desktop is good enough.
[sc name="aceraspire700-desktop" ]
Discover the Impressive Specifications of the Acer Aspire AZ3-700-UR52
This might be a desktop computer, but the biggest advantage it has is that it is portable.  
This 17.3-inch desktop computer is not bad when it comes to looks. It has a sleek build that allows you to take it with you wherever you go.
The stands at the back are handy. They give you two positions that you can use on a day-to-day basis.
One is the regular desktop mode where everything is the way we are used to.
The second mode is where you invert the desktop to create a tablet-like mode which is good for media consumption.
The second mode is something you can use when you are waiting for your flight.
Design and Portability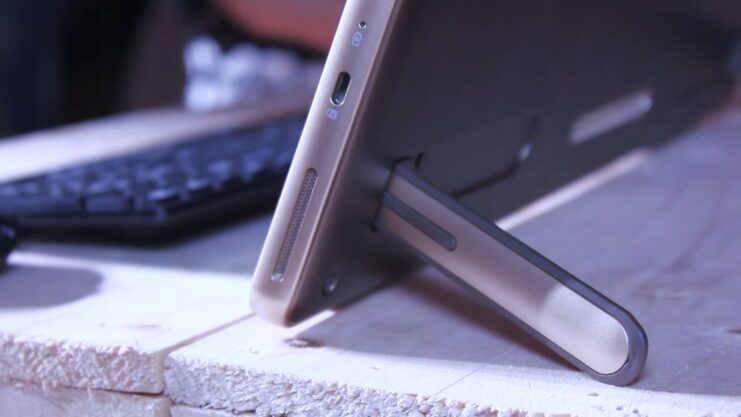 The Acer Aspire AZ3-700-UR52 has a sleek and modern design that makes it stand out from other desktop computers.
It is also highly portable, with a 17.3-inch screen that is easy to carry around.
The stands at the back of the desktop provide two positions, one for regular desktop use and another for tablet-like mode, which is perfect for media consumption on the go.
The wireless keyboard and mouse further enhance the portability of the device, making it easy to move around and use in different locations.
Keyboard Replacement
The wireless keyboard and mouse are nice touches.
They prevent clutter and help you with portability as well. Overall, this is a very impressive design for a desktop that also comes with the advantage of portability.
This is not the most powerful desktop in town.
The Acer Aspire AZ3-700-UR52 comes equipped with the Intel Pentium N3700 chip. This processor is a quad-core one,
it comes with a clocking frequency of 1.6GHz.  You have Intel burst technology which will be useful when you need an extra push.
This processor has enough power to help you with your everyday tasks.
Being the latest generation chip brings in some efficiency as well. You can browse the web,  play casual games, work on your office docs, and do a lot more.
If you're interested in other Acer products, our website also offers a review of the Acer Aspire VX 15 VX5-591G-75RM, a high-performance laptop that boasts impressive features and specs.
Screen Replacement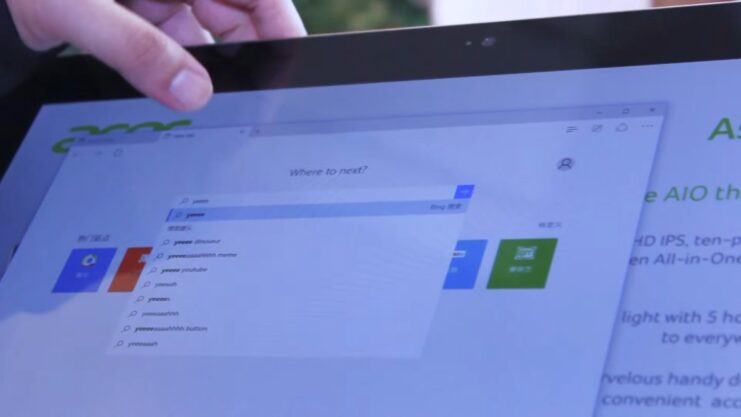 The 4GB RAM in the memory department is perfect for light users like home users and students.
It will allow you to run multiple apps at the same time a.k.a. multitasking.
You can now work on your spreadsheet while listening to music without worrying about the downloads in the background.
All of this will happen smoothly unless you have 100's of things happening at the same instant.
When it comes to graphics and gaming, the Acer Aspire az3-700-ur52 has some limitations due to its integrated graphics card.
It comes equipped with Intel HD Graphics, which is fine for basic tasks and casual gaming but may not be sufficient for more demanding games.
However, if you're a casual gamer and enjoy playing games like Minecraft or League of Legends, the Acer Aspire az3-700-ur52 should be able to handle them well. You may need to lower the graphics settings to achieve a decent frame rate, but the gameplay should still be smooth.
On the other hand, if you're looking to play more demanding games like Assassin's Creed or Call of Duty, you may want to consider a computer with a dedicated graphics card. A dedicated graphics card can handle more complex graphics and provide a better gaming experience.
Manual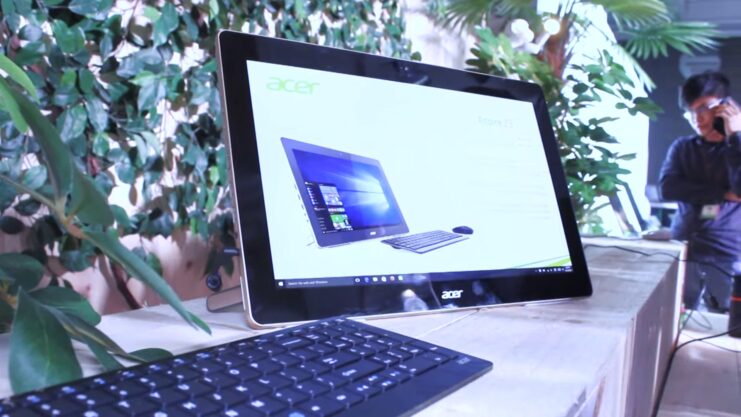 The 17.3-inch screen comes with Full-HD resolution.
It is also an IPS display which makes it excellent for watching movies and TV shows. You can enjoy any kind of media on this screen, thanks to the wide viewing angle the IPS display provides.
The audio in the Acer Aspire AZ3-700-UR52 is taken care of by Acer TrueHarmony's high-performance sound system. 
The speakers are on the sides. This is better than having your speakers on the back but still is not as good as front-facing speakers.
Memory Upgrade
There is a 500GB 5400RPM hard drive. This gives you a decent amount of space.  Though it is not that much to play with it still can hold a good amount of your movies, songs,  and other data.
The problem with this hard drive is not the capacity but the speed. In 2016, this is a terribly slow drive to use. You can upgrade this to an SSD to make improvements. But Acer should have included a flash drive to fasten things up.
Battery Life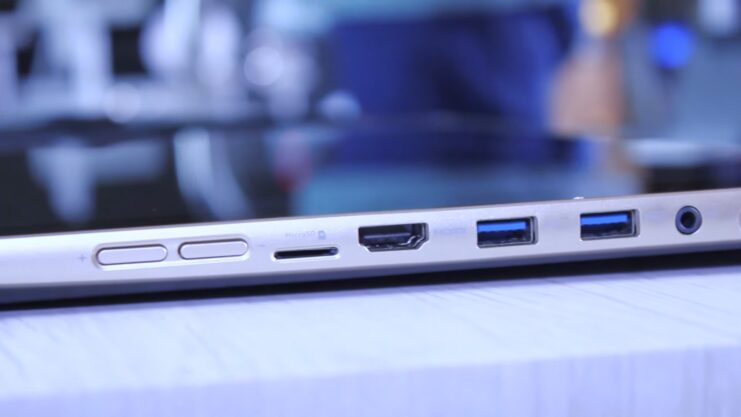 But isn't this a desktop?
Yes, but it is a portable desktop. Acer promises a battery life of 5 hours with the Acer Aspire AZ3-700-UR52 desktop.
This is a realistic promise. This will be achievable when you are doing light stuff like browsing the web or watching movies.
If you are doing something intense, 5 hours of battery life is not going to be possible.
There are a lot of options in this department. The desktop supports both Bluetooth and 802.11ac WiFi. There are 2 USB 3.0 ports and 1 HDMI port.
You can also find a headphone jack on the right side.
There is no all-in-one media card reader that is capable of reading multiple cards, but there is a microSD card which is better than nothing.
Pros
Portable design with a 17.3-inch touchscreen display
Wireless keyboard and mouse included
Decent processor and memory for everyday tasks and multitasking
Full HD IPS display for great viewing angles and media consumption
High-performance sound system for better audio quality
Cons
Integrated graphics not suitable for high-end gaming
Slow 500GB hard drive
Battery life may not last long with intensive use
No all-in-one media card reader, only microSD card slot
No front-facing speakers, speakers are on the sides
FAQ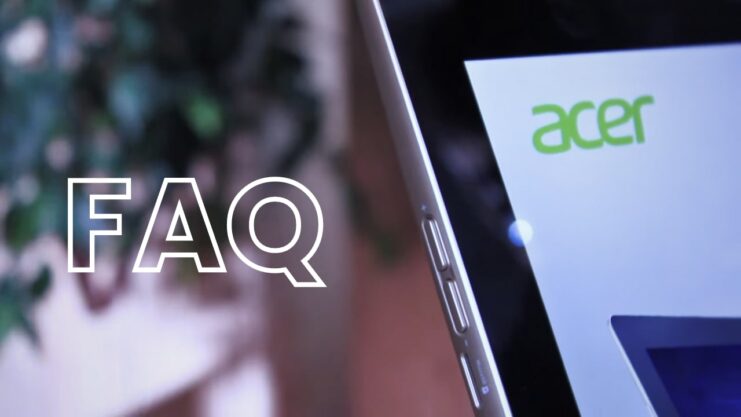 Is the Acer Aspire AZ3-700-UR52 suitable for business use?
Yes, this desktop computer is suitable for business use as it has enough processing power to handle basic office applications such as word processing, spreadsheets, and presentations. Additionally, the Full HD IPS display is perfect for video conferencing and presentations.
Can the Acer Aspire AZ3-700-UR52 be upgraded?
Yes, the Acer Aspire AZ3-700-UR52 can be upgraded. You can upgrade the RAM to up to 8GB and replace the slow 500GB hard drive with an SSD for faster storage. The microSD card slot can also be used to expand the storage.
Does it have a webcam?
Yes, the Acer Aspire AZ3-700-UR52 comes with a built-in webcam that supports video conferencing and online meetings.
What operating system does it come with?
The Acer Aspire AZ3-700-UR52 comes with Windows 10 Home 64-bit pre-installed.
What is the warranty period for the Acer Aspire AZ3-700-UR52?
The Acer Aspire AZ3-700-UR52 comes with a one-year limited warranty that covers defects in materials and workmanship.
Does support touch input?
Yes, the Acer Aspire AZ3-700-UR52 comes with a 10-point multi-touch display that supports touch input. This makes it easier to navigate and use certain applications.
Acer Aspire AZ3-700-UR52 Review – Verdict
The Acer Aspire AZ3-700-UR52 is a good portable desktop computer at a reasonable price.
It has a gorgeous screen with a touch and a decent processor and memory.
If you are looking for a desktop computer that you can move around easily, then this one fits the bill.