Are you a gamer lover? In this Dell i5577-7700BLK-PUS review, we are going to take a look at this new gaming laptop that might be suitable for most of gamers out there.
There are a lot of laptops on gaming on the market right now. If you want to find one that fits your needs, then there is no doubt that you have an uphill task at hand.
This gaming laptop is aimed at mid-range and casual gamers who want to game without spending a lot of money. The laptop has a good set of specs and does justify the price tag. So does this laptop a good choice for gamers?
Is it worthy of an investment? Let's find that out.
Dell Inspiron i5577 Specs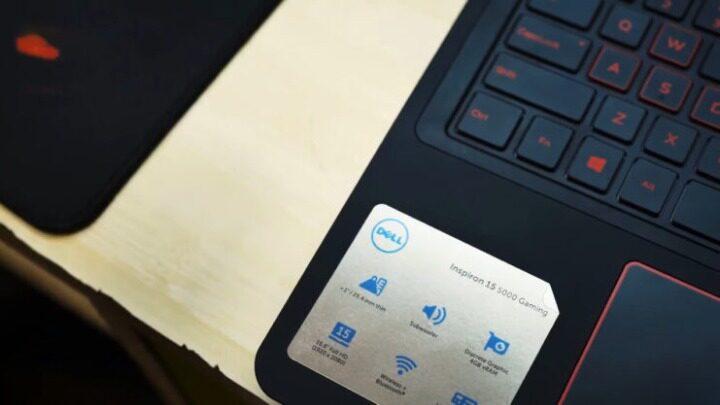 The Dell i5577-7700BLK-PUS laptop comes in a dark shade of gray. The design is very similar to other laptops in the Inspiron series. You can find bits of red here and there on the laptop as well.
The keys on the keyboard are decent and come with good key travel. The trackpad is pretty normal and will get the job done. There is no extensive cooling system on the laptop.
There are a couple of vents on the back side that can help the hot air get out. This does help the performance but something more intensive would have been preferred as they have advertised this as a gaming laptop.
The laptop looks a bit bulky on first look. But when it comes to portability, this one performs better than many others in the same category.
The laptop weighs about 5.4 pounds and can be easily carried without any issues. Just slip it into your backpack and you're good. Overall, a very practical design that works.
Graphics Card
The day-to-day performance of a laptop is very important and sometimes is irrelevant to its specs. How does this one do? Let's find that out.
The Dell i5577-7700BLK-PUS gaming laptop is powered by an Intel Core i7 7700HQ processor. This is a high-performance processor from the 7th generation of Intel Chips.
This is also a quad-core processor and comes with a clock speed of 2.8GHz and a cache of 6MB. The processor can clock up to 3.8GHz, thanks to turbo boost.
Performance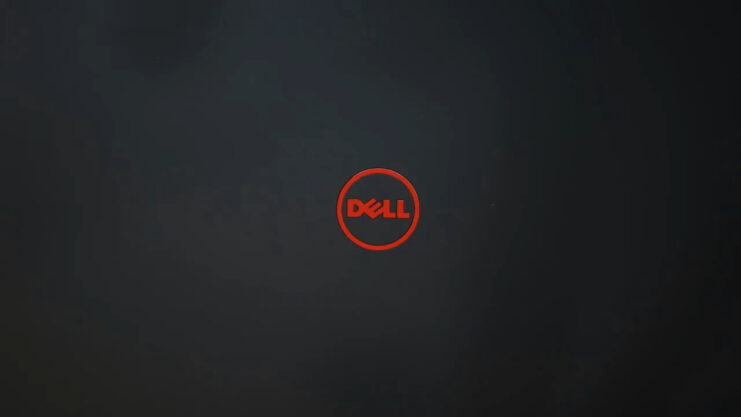 When it comes to everyday performance, this is one of the best processors on the market right now. You can run any application on your laptop without having to think twice.
Be it any kind of user, this processor will run through your day like a hot knife through butter. What's the memory on this thing?
Well, there are 12 gigs of DDR4-type RAM that complements the processor. This is a good mid-ground between 4 and 16 gigs. If you are a user who does a lot of multitasking, then this memory will aid you every step of the way.
You can also upgrade the memory to a maximum of 32 gigs as there is provision for it.
Gaming on the Dell i5577
The graphics card in the Dell i5577-7700BLK-PUS gaming laptop is a Nvidia GeForce GTX 1050. This is a very good mobile graphics card and comes with a dedicated memory of 4 gigs of GDDR5 type.
This is one of the best graphics cards out there on the market especially when it comes to this price range. You can play pretty any game on this laptop.
If you are into eSports, then this graphics card will blow it out of the water. If you want to play AAA games, then most of them will be playable at high settings without any problems.
For some really recent games, you will have to bring down the settings in order to get a good frame rate. If you are a mid-range or a light gamer, you will not be disappointed with the gaming performance of this Dell i5577-7700BLK-PUS laptop.
Battery Life
We have a Dell i5577 7700blk pus 15.6 that comes with a full HD resolution.
This is a LED-backlit display and also an anti-glare one so you can't see reflections as you would see on a normal display. The display comes with really good contrast ratio and as a result, the colors on this screen are pretty vivid.
The display of Dell 5577 refresh rate is perfect for a night of Netflix. Be it movies or TV shows, you can enjoy watching them on this display as it is crisp and enjoyable. The viewing angles are also pretty good so nothing to worry about there as well.
Is Dell Inspiron 5577 Gaming Laptop?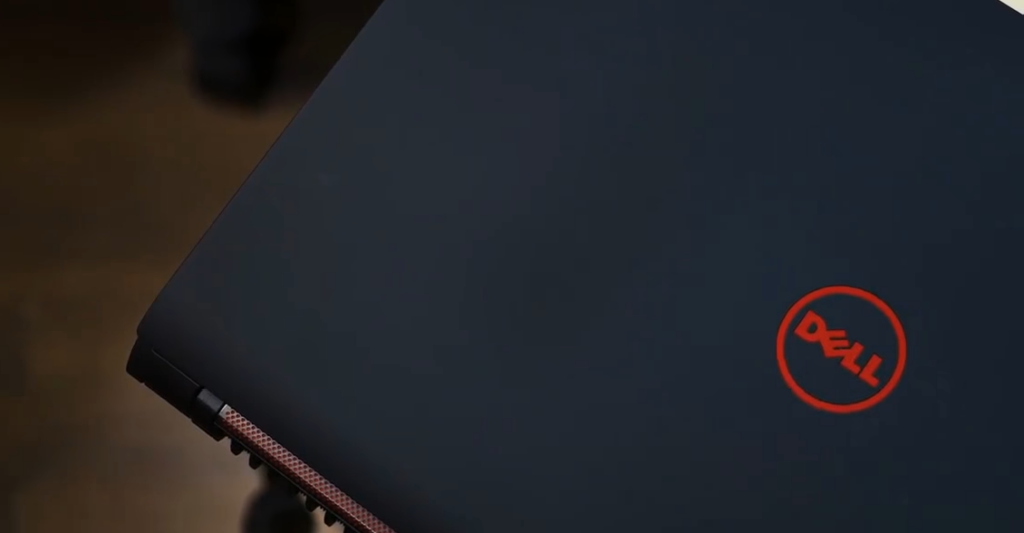 The Dell 5577 refresh rate audio output of the laptop is above average. It is not the best but you have definitely heard worse laptops than this one. If you are someone who is not that keen on audio, then this laptop is pretty good.
The overall multimedia experience on the laptop is very satisfying but an extra set of speakers would make that complete. The Dell i5577-7700BLK-PUS laptop comes with a hybrid drive for storage.
There is a 1TB 5400RPM hard drive for storage purposes and also a 128GB solid-state drive for performance improvements. This is a good combination and is perfect for modern-day usage.
Cooling System
The cooling system in the Dell i5577-7700BLK-PUS is sufficient for everyday use and casual gaming sessions. However, during prolonged gaming or heavy workloads, the system might struggle to maintain optimal temperatures.
Users may experience increased fan noise and slightly higher temperatures during intense gaming sessions. It is recommended to use a cooling pad or an external cooling solution to maintain better temperature control and ensure the longevity of the laptop's components.
Software and Pre-installed Apps
The Dell i5577-7700BLK-PUS comes preloaded with Windows 10 Home operating system, which provides users with a familiar and user-friendly interface. Additionally, the laptop comes with Dell's proprietary software for system management and diagnostics.
Some third-party software like antivirus and multimedia players might also be pre-installed, depending on the specific configuration. However, it is recommended to check the list of pre-installed apps upon purchase and remove any unwanted or trial-based software to optimize system performance.
Price and Competitors
At the time of its release, the Dell i5577-7700BLK-PUS was priced competitively in the mid-range gaming laptop market. However, since the release of newer models and the advancement in technology, the price might have changed.
To determine its value for money, it is essential to compare the laptop with similar offerings from other brands like Acer, ASUS, HP, and Lenovo. Factors to consider include processor performance, GPU capabilities, build quality, and additional features.
By comparing these aspects, potential buyers can make a well-informed decision on whether the Dell i5577-7700BLK-PUS is the right choice for their gaming needs.
SSD Upgrade
You get all the space you want on the hard drive and also the speed, thanks to the SSD. The Dell i5577 7700blk pus SSD comes installed with Windows 10 Home which is the latest from MS.
The battery life on the Dell i5577-7700BLK-PUS is not bad. If you are going to work on something casual and less processor-hungry, then you can expect around 4 to 5 hours of battery life.
If you are going to do some intense gaming, then expect around 2 to 2.5 hours.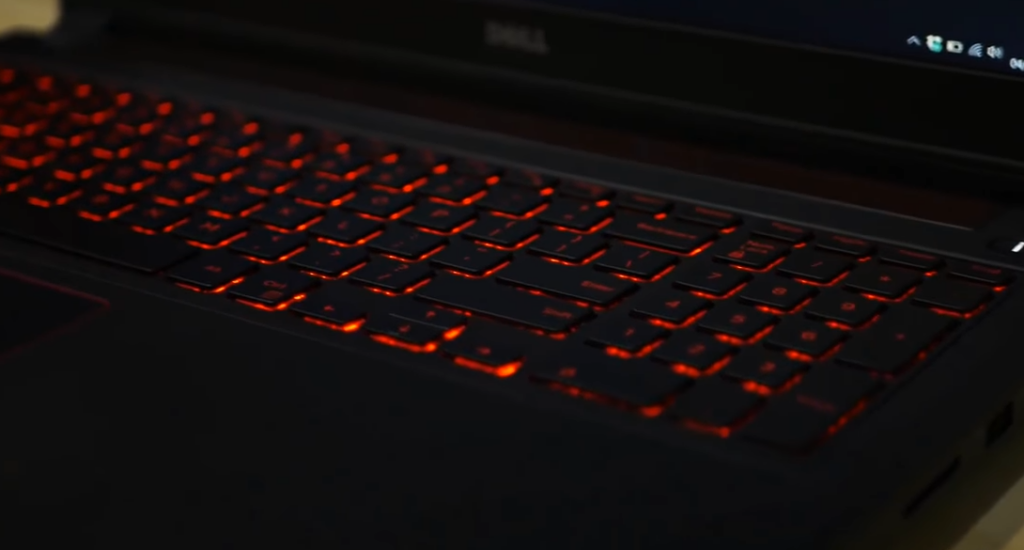 Drivers
The Dell i5577-7700BLK-PUS laptop comes with a lot of connectivity options. You get all the necessary ports on the sides of the laptop and there is also support for Bluetooth and WIFI as well.
To be honest, there are no complaints in the connectivity department.
Pros
Good gaming performance
Hybrid drive for storage
Excellent processor
Dell i5577-7700BLK-PUS Review – Our Verdict
The Dell i5577-7700BLK-PUS gaming laptop is a solid laptop that does a good deal of gaming without breaking a sweat.
The laptop is also great for regular use as well and can even support a heavy user for that purpose. If you are on the lookout for a neat gaming laptop that doesn't break the bank, this is a good choice.
FAQ
How can I improve the battery life while gaming?
While gaming, battery life tends to drain faster due to the high-performance requirements of the GPU and CPU. To improve battery life during gaming sessions, consider lowering the in-game graphics settings, reducing the screen brightness, and closing any unnecessary background applications. Additionally, it's always best to have the laptop plugged in while gaming to ensure optimal performance and avoid battery drain.
Can I connect an external monitor to the Dell i5577-7700BLK-PUS for a dual-screen setup?
Yes, the Dell i5577-7700BLK-PUS comes with an HDMI port, which allows you to connect an external monitor for a dual-screen setup. This can enhance your gaming experience, improve productivity for multitasking, and provide a more immersive multimedia experience.
How do I maintain and clean to ensure optimal performance?
Regular maintenance and cleaning of your laptop can help ensure optimal performance and longevity. To maintain your Dell i5577-7700BLK-PUS, consider the following steps:
Keep the vents clean and free from dust and debris to maintain proper airflow and cooling.
Use a soft, lint-free cloth to gently clean the screen, keyboard, and exterior surfaces.
Regularly update your drivers, BIOS, and Windows to ensure the latest patches and optimizations are installed.
Use reliable antivirus software and perform regular scans to protect your laptop from malware and viruses.
Uninstall unnecessary software and clear temporary files to free up storage space and improve system performance.
Is the Dell i5577-7700BLK-PUS suitable for other tasks, such as video editing or graphic design?
The Dell i5577-7700BLK-PUS, with its Intel Core i7 7700HQ processor and NVIDIA GeForce GTX 1050 graphics card, is suitable for various tasks beyond gaming. The laptop's hardware can handle video editing and graphic design applications, such as Adobe Premiere Pro, Photoshop, and Illustrator. However, for more intensive tasks or professional work, it is recommended to look for laptops with higher-end GPUs and faster SSD storage options.
How can I ensure the best Wi-Fi performance?
To ensure the best Wi-Fi performance, follow these tips:
Keep your laptop's Wi-Fi drivers up to date.
Make sure your router's firmware is updated to the latest version.
Place your router in an open, central location, free from obstructions and interference.
Use the 5GHz Wi-Fi band if available, as it generally offers better performance and less congestion.
If you continue to experience poor Wi-Fi performance, consider upgrading the laptop's Wi-Fi card or using a Wi-Fi range extender to improve signal strength.