Romeo Crennel has forgotten more about football than most will ever learn. With enough Super Bowl rings for every finger on one hand, Crennel's life has revolved around the game for over four decades.
With stops in both college and professional, there isn't much Crennel hasn't experienced during his career. Starting out as a walk-on who wasn't recruited much to play in college, Crennel would rise to the game's highest perch as a head coach for two separate NFL franchises. But before his path would take him under the wings of Hall of Fame coaches like Bill Parcells and Bill Belichick, Crennel had to pass through the guarded gates of Fort Knox and travel down Interstate-65 to Western Kentucky University.
Coaching wasn't Crennel's first career choice, however. It wasn't even his second. If things had gone as planned, Crennel's career would have taken him to a much different kind of battlefield than the one played in football stadiums every Sunday. The son of a military man, Crennel had every intention of following his father's footsteps. Joseph Crennel served for 26 years in the Army, including two tours of duty in Vietnam, rising to the rank of master sergeant. His influence had a daily impact on Romeo and his four siblings.
At home, Joseph was known as "Sarge" to Romeo and siblings – including a sister named Juliet, and a brother, Carl, who would go on to play a season in the NFL. Joseph ran the household the same way he did a military platoon, and each child did chores around the house with high expectations and routine inspections. As the oldest, Romeo was left as the man of the house when his father's military duties took him away for extended periods of time.
Joseph brought his family along as he was assigned to different posts across the United States, and Romeo spent time at Fort Still and Fort Hood as a child. But home will always be Lynchburg, Va., where Romeo was born. His mother, Mary, relocated to Virginia with her children to stay with extended family when Joseph was stationed overseas.
But it's in Kentucky where Romeo would begin his professional career. One of Joseph's final stops was to Fort Knox. Romeo attended Fort Knox High School his junior and senior years, graduating in 1965. Athletics was an important part of his life, and Romeo played football and threw the shot put in track and field for the Eagles. He earned All-Mid Kentucky Conference honors in football and was named team MVP following his senior year.
Romeo still looks back on his time at Fort Knox glowingly.
"My time at Fort Knox was good for me," Romeo said. "I definitely enjoyed it. We had a good group and learned a lot about playing the game."
Nearing graduation, a rival opponent told Romeo there were opportunities to play for the Western Kentucky football program. With his encouragement, Romeo headed to Bowling Green as a walk-on, becoming a Hilltopper.
Romeo saw the dream of following his father's footsteps into the Army end in Bowling Green. He was a member of the ROTC program at WKU and planned to join the service as an officer following graduation. His height and weight dashed that possibility two years later, as Romeo was not selected to move forward.
But Romeo would only begin to make his mark on the football field. After redshirting his first year, Romeo earned a full scholarship in 1966 as a defensive lineman and finished second on the team in tackles with 74.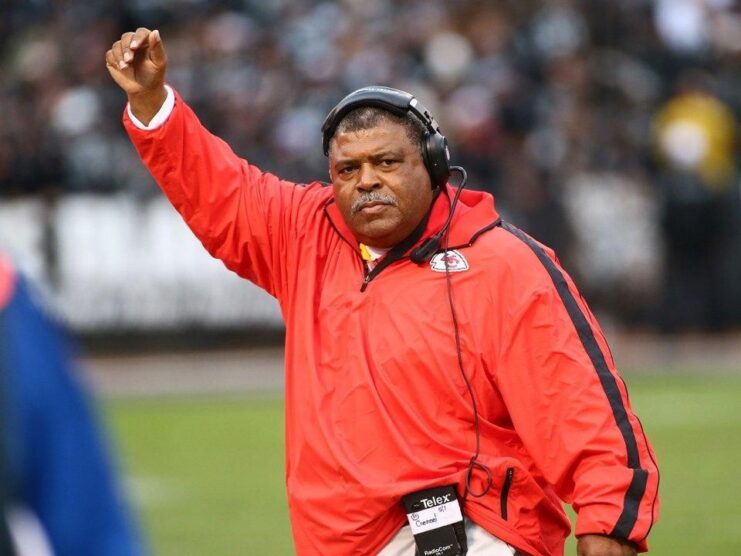 Romeo started for the Hilltoppers from there out, recording 77 tackles his junior year. Before his final season, Romeo switched sides of the ball, helping shore up Western's offensive line and received second-team All-Conference honors. His four teams at WKU went a combined 25-11-3, including two league championships, and Romeo was named team MVP.
"There are a lot of great athletes that come through WKU," Romeo said. "To come through that group, it was very special for me. That had a lot to do with the foundation for my career."
Romeo hoped to continue his football career professionally in the NFL, but wasn't drafted. So he joined the WKU staff as a graduate assistant. A year later, Crennel was promoted to defensive line coach – the first African-American coach ever for the Hilltoppers.
From there, Romeo worked for Texas Tech (1975-77), Ole Miss (1978-79) and Georgia Tech (1980) as he began to move up the ranks of coaching. He credited his Army background for helping him adjust to different environments on the fly.
"You have to meet people and get along with others who live in different geographies," Romeo said. "All of those things were beneficial to me."
Romeo would rise to greater fame once he moved to the professional ranks, where he worked for the next two decades as an assistant in the NFL. The first dozen came with the New York Giants, mostly coaching under Parcels with the legendary Giants defense that featured Lawrence Taylor, winning two Super Bowls and making the playoffs six times.
Romeo followed Parcells to the New England Patriots (1993-96) and the New York Jets (1997-1999), before leaving to take over the defensive coordinator position with the Cleveland Browns for one season.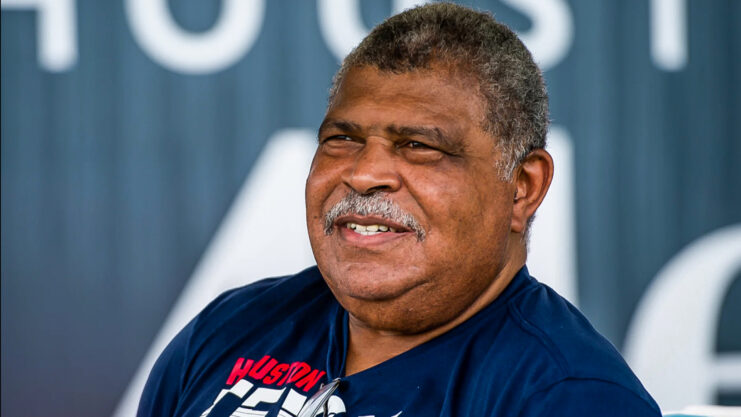 Romeo returned to the Patriots as the defensive coordinator in 2001, this time under Belichick. His second stint with New England proved to be one of the most successful times for any team in NFL history, as Romeo was an integral part of the dynasty that won three Super Bowls in four years.
"It was great fun," Romeo said. "We were very successful and we had a great run. Having Tom Brady, a good player and good person, helps you win. But we had a pretty good defense along the way. The combination was tough to beat."
But Romeo still desired to run his own team. Following interviews with several different franchises around the league, Romeo would finally get his opportunity. After the Patriots' last Super Bowl win in 2004 over the Philadelphia Eagles, Romeo returned to the Browns, this time as the head coach. While he said it was tough to leave the Patriots, it continued a trend of trekking upwards after working 24 years as an assistant.
"When you're in a position you want to elevate yourself the best you can," Crennel said. "To be a head coach, that's the highest job you can get. You're always excited to get an opportunity like that."
Romeo coached the Browns for the next four seasons, just missing out on a playoff berth in 2006 with a 10-6 record. He was let go in 2008 after a 24-40 record in four seasons.
After his tenure with the Browns, Romeo would reemerge in NFL circles in 2010 as defensive coordinator of the Kansas City Chiefs. He was named the interim head coach with three games remaining in 2011, winning two, including a victory over the then-undefeated Green Bay Packers.
Romeo had the interim tag removed the following year, but was fired at the conclusion of a 2-14 season. While Romeo admitted he would like a better overall coaching record in the NFL, just getting to that pinnacle was a huge deal.
"There's only 32 of those jobs and not everyone can attain that degree of success," Romeo said. "To be able to do that is very special."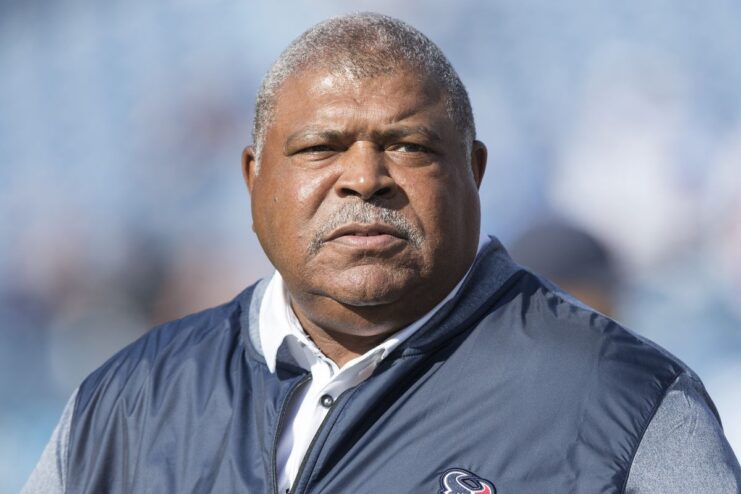 Despite rumored interest from a couple of teams, Romeo decided to take this past year off from coaching. The time away has allowed him to return to WKU, where he was elected to the Athletics Hall of Fame last month. Romeo said he was elated when notified about his election and enjoyed the opportunity to reconnect with former teammates and coaches.
"I spent 10 years at WKU and that was a big part of my life," Romeo said. "To be in the hall of fame is very special."
Romeo plans to evaluate opportunities after the season and continue his career. After coaching in both college and the pros, he said the biggest difference between the two is the impact coaches can have on the developmental level on the younger players. But in the end, football is football, no matter what level you're coaching at.
"All the players want to be coached and need to be coached," Romeo said. "Getting players to play, that's fundamentals."
Romeo is part of a select group of NFL personnel with five Super Bowl rings, which includes Charles Haley, Joe Greene and Belichick. While he said each Super Bowl victory was special, the first and the last ones stand out the most.
"The first one is always special because you've never done it before," Romeo said. "The last one is special because it's the most recent one you have."
Married to his wife, Rosemary, for 46 years, and with three daughters and eight grand children, Romeo reflects on his career proudly.
"I've been blessed," Romeo said. "I've had a wonderful career."