To stay afloat in the modern business landscape, an e-commerce website in 2023 is vital for success. By leveraging its persuasive power, expansive outreach and overall enhancement, a reliable e-commerce platform serves as the lifeline for businesses of all sizes. The potential benefits are immense – you can unlock more excellent sales, retain your existing customers and more. With careful research and a systematic approach, we have compiled a comprehensive guide to walk you through the entire process of building your own ecommerce website from start to finish.
Deciding between an online store builders and hiring a web developer hinges on three crucial factors: your financial capabilities, timeframe, and technical prowess. Fortunately, the overall procedure stays consistent no matter where your virtual business stands in that spectrum. Either you roll up your sleeves and do the grunt work, or you can shell out some dough and delegate it to a specialist. Regardless of your choice between an e-commerce platform or a tailored approach, the responsibility ultimately falls on you or someone you hired.
Steps to Build an E-Commerce Website in 2023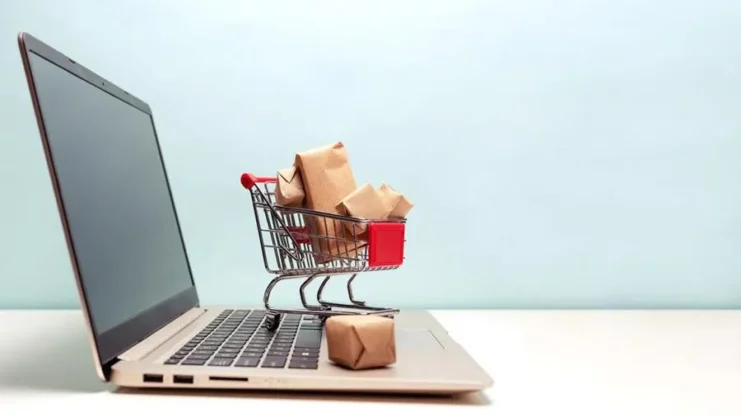 Register a Domain Name
A domain name is an address (as your home has an address) users type into their browsers to visit your website. It functions as an online representation of your entire brand and provides information about your company's activities. It establishes your website's credibility and distinguishes it from others.
When selecting a domain name, you can let your imagination run wild and create something creative and memorable. The key is to ensure that it is simple for your audience to remember and enunciate.
Numerous e-commerce website creators also offer domain registration and web hosting. You can use a distinct web hosting service, such as GoDaddy or Bluehost if you prefer to choose your own options.
Choose Your CMS

CMSs underpin all websites. It can take time to choose a CMS for your online store from open-source platforms like WordPress and all-in-one website builders like Shopify or Squarespace. Your money, knowledge, and e-commerce needs will determine the choice.
Here is a rundown of the top CMS options for e-commerce websites:
WordPress: A leading CMS known for its high customization and versatility.
Shopify: An ideal solution for dropshipping businesses, providing all the necessary features for building an e-commerce website in 2023.
Squarespace: A top pick for beginners with no web design experience looking to create professional websites.
Square Online: Perfect for existing retailers seeking to expand their online and in-person presence.
Wix: An easy-to-use all-in-one website builder with ample customizability for designing a website tailored to your brand's needs.
Secure Your Ecommerce.
Installing a Secure Socket Layer certificate on your e-commerce site will show your customers that they can trust and feel safe. An SSL certificate gives your website the highest level of encryption, trust, and safety. It also protects private information like customer data, payment details, and passwords. The green padlock icon/symbol in the address bar shows your customers that their link to your website is safe and that they can trust your business. SSL certificate is a great way to boost customer trust, and it is a requirement for meeting industry standards and rules. So do not wait; get your SSL certificate today to protect your e-commerce site and make online shopping safer and more reliable. You should choose SSL cert from reliable CA like comodo SSL certificate, GlobalSign SSL, AlphaSSL cert, etc.
Start Creating Essential Pages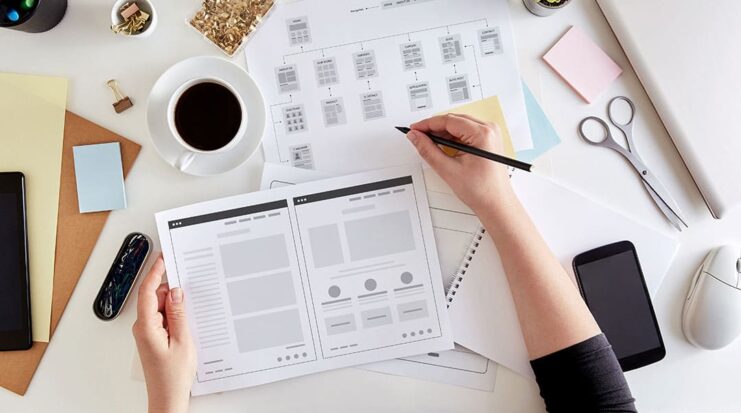 Numerous e-commerce platforms provide pre-made themes to streamline the process of creating a website. You do not need to understand how to code a website in order to use these templates; simply use the drag-and-drop features to incorporate pre-made items into your shop's design and modify the checkout procedure to suit your needs.
You need to consider Homepage and About US page.
The Homepage
As the first impression of your online store, your homepage should exude explicit, captivating, and informative content along with captivating visuals. Furthermore, speedy loading time is crucial.
A page that carries more than three seconds to load can cost you numerous potential buyers, which explains why Google also considers a site's speed as a critical factor in ranking.
The About Us Page
The About Us page is where potential customers get an understanding of your brand's background, purpose, mission, and unique features. In reality, most consumers view this page after landing on the homepage. As a result, it's vital to keep your message concise and clear.
Demonstrate your brand's primary values and distinguishing characteristics compared to the competition.
The Product Pages
Product pages have a crucial role in the customer decision-making process. Without being able to feel, touch or try the product, professional quality images and complete product descriptions are imperative.
Customers can make informed and confident purchase decisions by covering all aspects of the product, including its size, materials, uses, and benefits. Businesses can increase customer satisfaction and encourage repeat purchases by offering a thorough understanding of the product.
The Contact Us Page
A Contact Us page provides customers with the reassurance of a business's reliability and availability. To ensure maximum customer satisfaction; make it effortless for them to find your contact details. Providing phone numbers, email addresses, and even physical addresses allows customers to contact your business efficiently.
In addition, offering accurate and useful contact information and being approachable and transparent will improve your brand's credibility. A trustworthy business can increase customer confidence, resulting in more sales and satisfied customers who are more likely to return for repeat purchases.
Add Products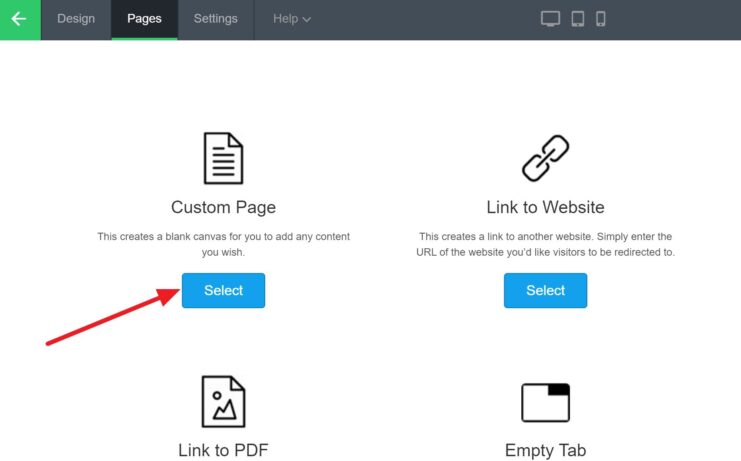 After your website goes live, it is time to display your merchandise. Ways to accomplish this, including:
 Add product pages manually.
Input your product data using a spreadsheet.
Keep in mind that your online shop should be user friendly. As you organize your products into categories, consider the path your consumers would take to locate them. Additionally; be consistent with the same process while incorporating fresh goods into your initial product range.
Setup Payment Procedure
Once you have added your goods, you must set up how shoppers will pay and ensure the checkout process goes smoothly. Hosted e-commerce systems make it easy to accept credit card payments and have a safe checkout process. You might or might not be able to choose your own payment method.
Accepting all major credit cards and digital wallets such as Google Pay, Apple Pay, and PayPal is brilliant. Allowing clients to select the most convenient payment method helps enhance conversions in your online store.
If you are going the hosted route, ensure your payment processing is safe. Payment processors like Stripe and PayPal can be used to avoid this problem. There will be transaction fees regardless of the payment method your consumers use.
Conclusion
Building an e-commerce website in 2023 is more accessible than ever before, thanks to the technological advancements and resources available to entrepreneurs. With the right strategy and mindset, you can turn your vision into reality and start an online business that has the potential to thrive in the modern era.