Spending the evening placing some bets should mean dressing up in your finery and hoping that your luck is in. It helps if you can stay the night too so you can fully enjoy wherever the night takes you, either celebrating your wins or commiserating your losses. That's why we've listed the most luxurious casino resorts to be found in Europe.
That includes Casino de Monte-Carlo in Monaco amidst some other extravagant venues like Dragonara Casino in Malta and Casino Estoril in Portugal. Of course, if you want to learn how to play jackpot games online, Fanduel.com can help with that.
Casino St. Moritz, Switzerland
Casino de Monte-Carlo, Monaco
Kurhaus Casino Baden-Baden, Germany
Dragonara Casino, Malta
Casino Estoril, Portugal
Casino St. Moritz, Switzerland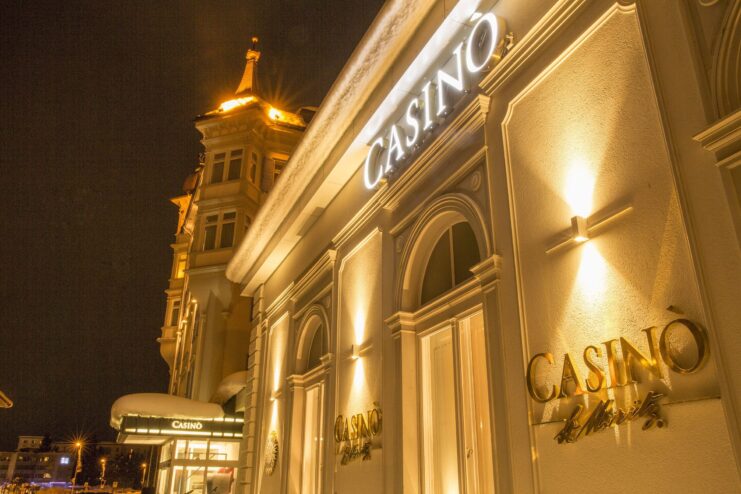 If you want to play some table games with a view then Casino St. Moritz in Switzerland is the place for you. Situated in the Engadine Valley right in the Swiss Alps, you may imagine it is tricky to get to yet is almost always full. That's with both the locals and tourists so you can expect your visit to be lively in this stunning casino.
Ideally, time your visit for winter when you can truly enjoy the ski resort with some expertly groomed slopes. There are over 200km of cross-country skiing trails and you could try snowkiting when you visit Lake Silvaplana. This is also the ideal location for gaming at night with cycling and hiking to enjoy during the day.
Casino de Monte-Carlo, Monaco
Largely known as the archetypal classical European casino, some of the world's richest and most famous individuals head to Casino de Monte-Carlo. Aside from the slot games, there is Texas hold'em poker, roulette, baccarat, craps, and, of course, blackjack tables to enjoy too. Occasionally, there is a gala evening with a flamboyant theme though those that frequent the casino can be treated to a VIP experience. Built in 1863, the casino is part of the reason why Monte Carlo is home to the rich and famous.
The casino has exclusive gambling facilities fit for VIPs. As an elite casino, it does not allow goers to wear t-shirts, shorts, sweatshirts, and the like. The casino has great sceneries and attraction that attracts tourist even if they do not plan to gamble.
One of the main reasons why the casino remains so popular is due to the enduring popularity of the James Bond franchise. Alongside Belle Époque architectural design, the tables are gorgeously lit with Bohemian crystal chandeliers. The interior is decidedly sophisticated with some well thought-out color combinations. If you ever get hungry, you can eat in Le Salon Rose for international dishes, or in Train Blue for the best Mediterranean cuisine.
Kurhaus Casino Baden-Baden, Germany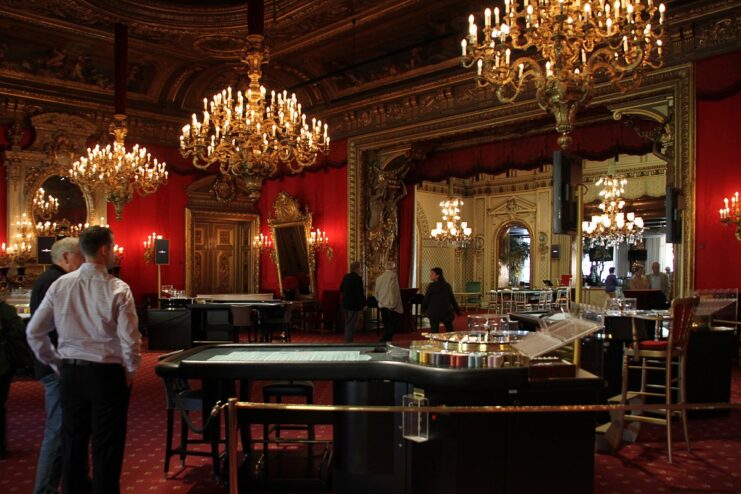 In the Kaiserallee region, you should be able to find Kurhaus Casino Baden-Baden. This is another grand and traditional casino that has hosted table games since the 1830s. The casino also has some French flair as it was popular with visitors coming across the border for classic gaming.
During the time, casino gaming was banned in France yet the stunning gold and red decor remains. Nowadays, you can also enjoy fashion shows, dances, and cabaret in the Florentine Hall. That's a lot to take in from this Black Forest location though it also has a spa resort and some truly impressive columns.
Karhaus is considered as the gambling capital of Germany. That is why many tourists go to this place to indulge themselves in playing. The classical and historic building of the casino was built over centuries ago.
Dragonara Casino, Malta
Dragona Casino or Palace is also known as Palazzo Dragonara or Villa Dragonara. The casino was built in the 1870s initially as a summer residence for the Scicluna family. Particularly, Emmanuele Scicluna who is a marquis or nobleman. The casino also became a refugee camp during World War I. With this history, many tourists travel to Malta to check out the place.
Perched close to the water, you can find Dragonara Casino next to St Julian's Palace on the island of Malta. This is another gorgeous-looking casino with an expansive range of table games including poker, roulette, and blackjack. If you prefer to watch sports rather than play them then head over to the sports bar for huge screens to enjoy while you eat and place a few bets. This was Malta's first casino yet you can now enjoy more than 300 slot machines and some Novomatic machines too.
There are stunning ocean views yet the interior feels and looks like true luxury. However, the outside also has some significantly elegant touches too. This is one of Europe's finest casinos and still retains that Mediterranean appeal.
Casino Estoril, Portugal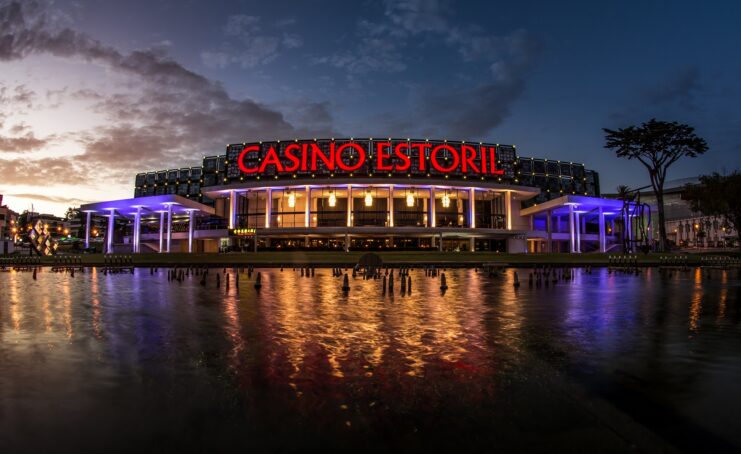 Amidst Portugal's Riviera is one of Europe's grandest and largest casino venues. The casino was built during the 20th century which had become a place for fun for many elites. Now, it is one of the biggest working casinos in Europe.
Casino Estoril is in a stunning location but it is well worth seeking out itself. It has its own exquisite art gallery though some of the most enduring casino games are also part of the appeal.
After a few games, visitors can opt for theater or live musical performances in the casino's entertainment space. With authentic Portuguese cuisine in the bistro restaurant, you could also go for a few Cantonese dishes in Estoril Mandarin.
Summary
Europe is home to some truly stunning casino resorts that are ideal if you want to spend the night playing table games. Try to imagine you are James Bond as you play a few rounds of baccarat or simply play a few slot games. Some of these casino resorts offer more than just table games with added entertainment and some memorable restaurants.
Whether it is enjoying live music or theater in Casino Estoril or live sports in Dragonara Casino. You may even find yourself staring at the architecture in Kurhaus Casino Baden-Baden. Perhaps you may just want to enjoy the view of the Swiss Alps which you can gaze out at from Casino St. Moritz.