If you are constantly on the go, or you just want to enjoy those hyper-fast 5G transfer speeds, a cellular tablet can be a worthy alternative to the laptop.
We've reviewed dozens of cellular tablets at every price point and handpicked only the best models, so you can get the most value out of your dollar.
Our Picks for 2023
1. Apple 12.9-inch iPad Pro Wi‑Fi + Cellular 512GB – Space Gray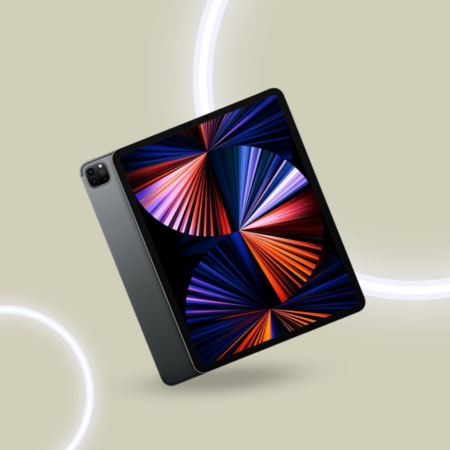 Apple has been dominating the tablet market since the release of the first iPad in 2010. With a staggering market share of 32%, to say it is the best tablet on the market would be a serious understatement.
The iPad comes in multiple versions, each of them targeting a different price segment. The iPad Pro is their flagship model, which caters to professional users and enthusiasts that demand only the best of the best.
This is by far the best cellular tablet on the market, and it's definitely worth the extra splurge. The 2023 model ships with some major upgrades, and we will start with the screen. The huge 12.9-inch panel is one of the biggest on the market, but the imposing size is just the start.
This is the first, and currently the only tablet that sports the latest Liquid Retina XDR panel. It's backlit by tens of thousands of tiny LEDs, which translates to 2500 dimming zones, unlike the traditional LED panels that are backlit by only a few dozens of lights.
Maybe that's what it took to achieve staggering 1600 nits of peak brightness. Since tablets already have laptop-sized screens, it only makes sense they should use laptop class chips. iPad features the mighty M1 chip, which is also featured in the latest versions of iMac and Macbook.
We've run a few benchmarks on it, and it scored similar to the Macbook, so it is safe to say that the iPad Pro has the real M1 chip, not some mobile revision. Not all apps and games are optimized for the M1, but you can still download and use them without any hitches.
Going for the 512GB version made the most sense since it is only 200$ more than the 128GB version. And iPads don't support MicroSD cards, so you don't have the option to expand your storage in the future.
If that's not enough for your needs, iPad Pro also comes in 1TB and 2TB versions. Battery life is exceptional, with up to 10 hours of usage, which is impressive for a 12.9-inch tablet.
Pros
Best tablet on the market,
12.9-inch screen,
M1 chip,
Liquid Retina XDR panel,
1600 nits, 5G support,
Up to 2TB of storage,
Exceptional battery life
2. Galaxy Tab S7+ Plus 12″ 4 256GB | LTE & Wi-Fi SM-T975N | Factory Unlocked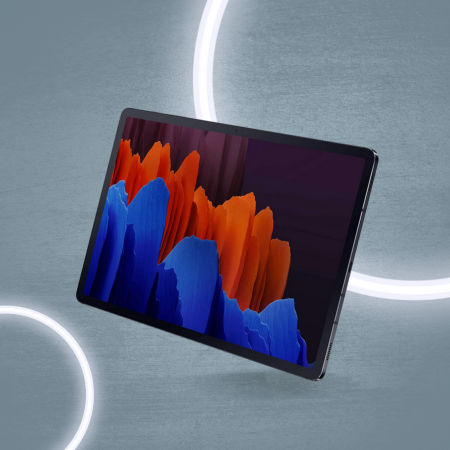 Samsung has been competing with Apple for over a decade. In 2023, the Galaxy Tab S7 Plus is their answer to the iPad Pro. It's one of the few Android tablets that feature a 12+ inch screen.
It retails for 500$ less than the previously reviewed iPad Pro, which makes it a great pick if you're looking for an enthusiast-level tablet that won't end up costing you a small fortune. Thanks to the huge 12.4-inch screen, there is plenty of screen space.
They went with their own proprietary Super AMOLED panel, which might not be as impressive as the latest Liquid Retina XDR, but it will still blow you away. Battery life is okay, with up to 11 hours of battery on a single charge, and about 8 hours under heavy load.
We were delighted by the included pressure-sensitive S-Pen, which is great for sketching and graphic design. It sports the most powerful Android chip on the market, the Snapdragon 865+. This octa-core CPU effortlessly runs all the latest games and apps.
The dual-camera system on the rear is quite impressive. The 13-megapixel sensor takes some stunning footage under the right light conditions, and the secondary 5-megapixel sensor is used for depth of field.
The front 8-megapixel sensor will be mostly used for video calls and meetings.
Pros
Best Android tablet
12.4-inch screen
Octa-core chip
Super AMOLED panel
Great battery life
Included S-Pen
Dual-camera System
3. Microsoft Surface Pro LTE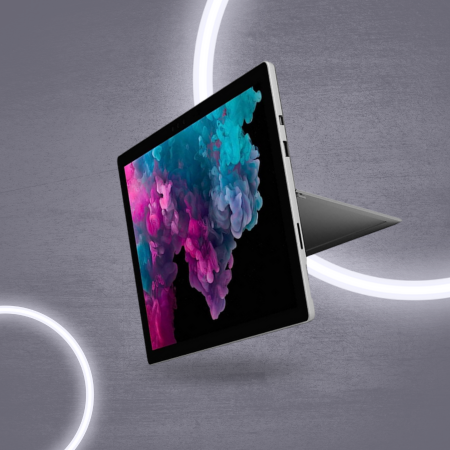 Android and iOS are the two most popular tablet operating systems, which makes sense since most users are already familiar with them. But it might be worth going for a Windows tablet, especially if you could use a tablet with a desktop-class operating system.
The screen didn't awe us like the iPad Pro, but you still get a high resolution 12.3" panel on a budget. PixelSense panel is one of the most vibrant LED panels we've seen in a while, but we wish they opted out for an OLED panel instead.
The image is super sharp, as the 2736 x 1824 resolution gives it a texel density that's similar to the iPad Pro and Galaxy Tab S7+. The cameras are good; the 5-megapixel front sensor will output crisp HD video, perfect for video calls, and the 8-megapixel rear sensor gives you a bit higher resolution and improved video quality.
For CPU, they went with the dual-core Intel Core i5 i5-7300U. It's kind of odd to see a dual-core chip in 2023, but remember that this is a laptop-class chip. They paired it up with 8GB of RAM and a 256GB SSD.
All in all, the experience is snappy, with fluid animations and a phenomenal browsing experience. Surface Pro LTE features the full Windows 10 experience, so you can have all of your favorite desktop applications right at your fingertips.
The OS will run in tablet mode, but if you ever opt-out for a keyboard and mouse, you can easily switch to regular desktop mode. You can get up to 13 hours of usage out of full charge when doing some light tasks, but under a heavy load, the battery will last about 8 hours.
Pros
12.3-inch screen
Windows 10
PixelSense panel
2736 x 1824 resolution
Great battery life
8GB RAM
256GB SSD
4. Apple iPad Mini (Wi-Fi + Cellular, 64GB) – Space Gray
The iPad Pro might be the best cellular tablet you can get right now, but it's not accessible to most users due to its high price. Released in 2023, the iPad Mini features a gorgeous screen, great build quality, and exceptional battery life, which makes it a viable budget alternative to the iPad Pro.
The Mini model is all about portability, so we are not surprised Apple went for an 8.3-inch screen. The Liquid Retina panel still packs a punch, with an impressive peak brightness of 500 nits, which puts it way ahead of the Galaxy Tab S7+ and the Surface Pro LTE.
The user experience feels fluid, thanks to the latest A15 Bionic chip.  It sports the same front 12-megapixel sensor found on the iPad Pro.
The latest Center stage feature is a gamechanger for video calls. The rear 12-megapixel sensor supports autofocus and TrueFlash and it records stunning 4K footage.
Pros
Portable
Liquid Retina panel
500 nits
A15 Bionic chip
Autofocus
Flash
5. Samsung Galaxy Tab S6 Lite w/S Pen (64GB, WiFi + Cellular) 4G LTE
Galaxy Tab S7+ is the most powerful Android tablet on the market, but it's out of reach to many users due to its high price. If you want to save some money, but you still want a powerhouse of a tablet, consider the Galaxy Tab S6 Lite.
By going for a 10.4-inch tablet, you get the best from both of the worlds; a big screen and a lot of portability. We were disappointed that Samsung went with a TFT panel, but the image quality is pretty decent, better than some LED panels.
The big 7040 mAh battery will last up to 13 hours on a full charge, and about 8 hours under heavy load. The Exynos 9611 chip is a blazing fast octa-core chip that will make short work out of any game or app you throw at it. Combined with 4GB of RAM, it won't stutter under heavier load.
We like that Samsung included the S-Pen at this price point, so they get extra points from us.
Pros
Affordable
10.4-inch screen
Octa-core chip
Good battery life
Included S-Pen
6. Apple iPad (10.2-Inch, Wi-Fi + Cellular, 32GB)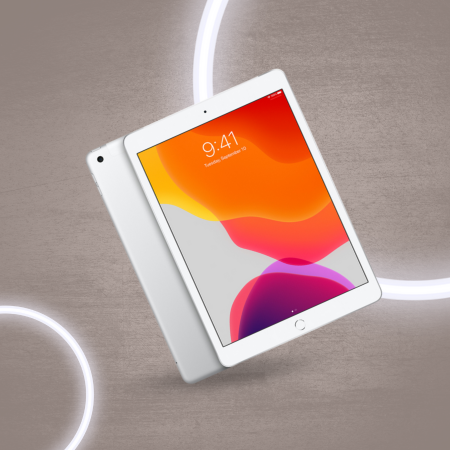 iPad comes in a variety of models, and the base model is perfect for users and artists who want an affordable iOS tablet. It's a step down from the iPad Mini, but it sports a bigger screen and it comes at half the price, so it's worth considering it for your next purchase.
The 10.2-inch IPS screen is perfect at this price point. It may not look as gorgeous as the latest Liquid Retina panels, but it's still the best screen in the sub-500 dollar segment. Like all Apple devices, it also has an impressive battery life, with 10 hours of usage under heavy load.
Thanks to the A13 Bionic chip, you get a smooth user experience, and it is capable of running all the latest iOS games and apps. We like that they included the same 12-megapixel front camera found on the other 2023 models, so you can use all the latest camera features including the Center stage.
The rear-sensor is 8-megapixels, which can shoot 4K video but don't expect too much from it.
Pros
Affordable
10.2-inch IPS screen
A13 Bionic chip
Good battery life
7. Microsoft Surface 3 10.8″ FHD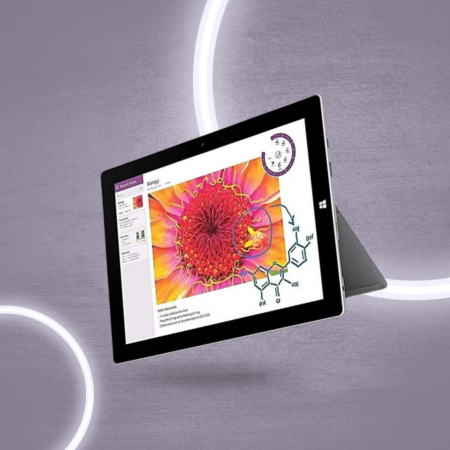 There's no alternative to the windows tablets if you want the full desktop experience on the go. With Surface 3, you can now enjoy all of your favorite desktop apps and games on a budget. Unlike the Pro model, it features the more modest quad-core Intel Atom chip.
It has plenty of power for browsing the web, watching videos, and some lighter gaming, but it can struggle under a heavier load. 64GB SSD will be enough for your OS and some applications, and if you need more space for your media, you have the option to install a MicroSD card.
Battery life is decent, with up to 10 hours of usage. The big 10.8-inch screen comes in FHD resolution, and it comes with an included kickstand, which comes in useful for watching videos and video calls. As far as cameras are concerned, it has both the front and a rear-facing camera.
The front-facing 3.5-megapixel sensor outputs good quality video, which comes in handy for video calls. The rear-facing 8-megapixel sensor has more resolution, but there is no autofocus, so the footage is not the sharpest we've seen.
Pros
Affordable
Full Windows experience
10.8-inch screen
64GB SSD
Decent battery life
Expandable
8. Lenovo Tab 4 10 Plus 10.1″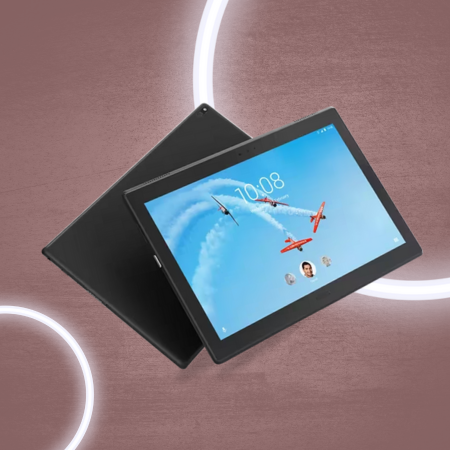 You don't have to spend a lot of money on a decent cellular tablet. The Lenovo Tab 4 quickly became a popular pick due to its big screen, good battery life, and affordable price. Lenovo went with the 10.1-inch screen, so you get a lot of screen space without the bulkiness of the plus 12-inch screens.
The 1920×1200 resolution is perfectly suited for the screen size, the image is sharp thanks to the high texel density. The panel is IPS, so there is no backlight bleed and the picture quality is exceptional.
Battery life is good, with up to 12 hours of usage on a full charge, and about 7 hours when gaming or watching videos. The camera system is surprisingly good for a budget tablet. It features a rear-facing 8-megapixel camera, along with a 5-megapixel front-facing camera.
The rear sensor has autofocus, and if the light conditions are good, you will be able to snap some amazing photos. The front camera has a fixed focus, but it still outputs HD video, which is more than sufficient for video calls.
Pros
Affordable,
10.1-inch screen,
FHD, Good cameras,
12 hours of battery life
Buying Guide
Screen size
When trying to pick the best cellular tablet, the first thing you need to look for is the screen size. Bigger screens are great for professional users who need a lot of screen space, and they are perfect for watching videos and drawing.
However, you should still consider the smaller models, as they offer greater portability.
Battery life
You can get the best tablet on the market, but it won't make any difference if you need to charge it a couple of times a day. Apple devices have the best power management system, and in turn, they get the most battery life.
So if you need a tablet with a lot of battery life, consider going for the iPad.
4G&LTE vs 5G
If you have 5G coverage in your area, you should seriously consider getting a 5G model. It is 100 times faster than 4G and LTE, with transfer speeds of up to 10 gigabits a second, which is faster than most optic fiber connections.
However, they will cost extra, so it might be worth saving some money and going for the 4G or LTE model.
Price
It might seem like a no-brainer, but due to chip shortages, many tablets are out of stock, and those that are can be severely overpriced. Always check the MSRP price and compare it with the listing price, so you don't get ripped off.
Apple is one of the few manufacturers that manages to keep all of their models in stock at close to the MSRP price.
FAQ
What is a tablet with cellular?
A tablet with cellular is a type of tablet device that includes a cellular network connection, allowing it to connect to the internet and make phone calls or send text messages without being connected to Wi-Fi. This type of tablet is often referred to as a cellular tablet or a 4G tablet.
When you purchase a tablet with cellular, you will need to sign up for a data plan with a mobile carrier. This data plan will provide you with a certain amount of data each month, which you can use to access the internet or make phone calls and send text messages. Some cellular tablets may also allow you to use a SIM card from another country when traveling abroad, which can be a convenient way to stay connected while on the go.
Overall, a tablet with cellular can be a great option for people who need to stay connected to the internet or make phone calls while away from Wi-Fi. However, it's important to keep in mind that a cellular data plan can be more expensive than a Wi-Fi-only tablet, so be sure to research your options and choose a plan that fits your needs and budget.
Which tablet is best with SIM?
It will depend on the user and your budget, but if you don't mind the extra splurge, we recommend going for the iPad Pro. If you want an android tablet, go for the Galaxy Tab S7+.
They both support 5G, so you can enjoy those 10-gigabit speeds if you got coverage in your area.
Can you get a data plan for a tablet?
Yes, you can get a data plan for a tablet if it has cellular capabilities. Many mobile carriers offer data plans specifically for tablets, which allow you to connect to the internet and use cellular data without being connected to Wi-Fi.
To get a data plan for your tablet, you will need to purchase a SIM card from a mobile carrier and sign up for a data plan. The cost of the data plan will depend on the amount of data you need each month, as well as the mobile carrier you choose. Some mobile carriers may also offer discounts or promotions for adding a tablet to an existing data plan.
Do I need cellular on my tablet?
Whether you need cellular on your tablet or not depends on your specific needs and usage habits. Here are some factors to consider when deciding whether to get a tablet with cellular capabilities:
Internet access: If you need to be able to access the internet while away from Wi-Fi, such as when traveling or working outside of the home, a tablet with cellular capabilities can be a convenient option.
Phone calls and text messages: Some tablets with cellular capabilities also allow you to make phone calls and send text messages, which can be useful if you want to use your tablet as a primary device for communication.
Cost: Tablets with cellular capabilities can be more expensive than Wi-Fi-only tablets, and you will also need to pay for a data plan from a mobile carrier. If you don't need to use cellular data often, it may be more cost-effective to get a Wi-Fi-only tablet and use your phone's hotspot function when you need internet access on the go.
Battery life: Using cellular data can drain your tablet's battery faster than using Wi-Fi, so if you need to use your tablet for long periods of time without access to a charger, a Wi-Fi-only tablet may be a better option.
Conclusion
With so many great tablets on the market, it is hard to make a perfect choice. If you need a reliable and easy-to-use device, you should consider some of the Apple models.
However, if you are an advanced user who likes to tweak around, the Android or Windows tablet will be a better choice.