When trying to pick the perfect tablet for your needs, the first thing you'll need to consider is the operating system. Most users will go with a platform they're already familiar with, but depending on your tablet usage scenario, it might be worth making a switch to a new OS.
We reviewed and compared every tablet OS on the market, so you can quickly decide which one will be the best choice for you.
iOS (IpadOS)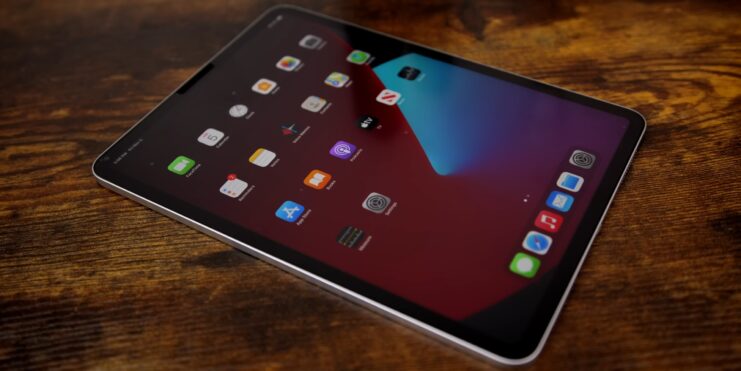 Back in 2010, when Apple announced the first iPad, most users expected a portable device that runs the full version of macOS.
Instead, it shipped with iPadOS, a custom version of Mackintosh specifically designed for the iPad lineup. Over the years, this has proven to be the right choice by Apple, as it allowed them to develop a standalone tablet OS.
iPadOS is a closed operating system, made specifically for iPads. So if you decide to go for an iOS tablet, you are limited to a single manufacturer only – Apple.
iPads are often preferred by artists
Luckily, they have models that cover most price ranges, making them accessible to most consumers. iOS remains stable and fast even after years of active use since Apple keeps most of its models updated for more than five years.
For example, the latest iOS 15 is available on iPad Air 2, a model released in 2014.
The AppStore has by far the best selection of games and applications. While Play Store may have more apps, Google is much laxer with its app approval process.
Apple reinforces strict standards for developers, and every game and app you see on the store gets manually vetted. Most games and applications on the store have iPad support, so you won't get a stretched phone app, which is often the case on Android.
Pros
Optimization of the operating system of the tablet;
A huge number of applications in the App Store;
Numerous accessories;
Intuitive interface;
The relevance of the model (iOS 9 supports the 2nd generation iPad, which was released in 2011);
Working time (10 hours of active use);
A backup on a PC or in the iCloud service (a full copy of the data is stored on the selected medium and, if they are deleted from your device, you can always restore them);
Closedness of the system.
Cons
Price;
Expensive accessories (connectors, adapters);
Feature of data transfer to other devices;
Closedness of the system;
Willfulness of the OS.
Windows
Wouldn't it be great if you could pack a full desktop experience right into a tablet? Because that is exactly what you get if you decide to go for a Windows tablet.
At its inception, tablet mode for Windows felt a bit underwhelming; it had plenty of bugs, performance issues, and limited app support. But since the release of the Surface lineup of tablets, Microsoft put a lot of work into making Windows more tablet-friendly.
Now in 2023, Windows tablets are a completely viable alternative to iOS and Android, especially for business users that need the full desktop experience on the go. That is why Windows is considered one of the best operating systems for tablets.
Windows tablets sport a full desktop version of Windows OS, so as far as the apps and games are concerned, only the sky is the limit. It means you can run the full desktop versions of your favorite apps right at your fingertips.
The possibilities are endless; run the full version of Photoshop and get the perfect graphic tablet, or install the complete Office suite for the ultimate office experience on the go.
But if you plan to use complex apps, touch controls just won't cut it, so it is nice that there is keyboard and mouse support.
Windows has by far the best browsing experience you can get on a tablet. Since you will be running a desktop-class internet browser such as Edge or Chrome, you will be able to enjoy full desktop versions of your favorite websites.
Upgradability will depend entirely on the tablet specs, but you can expect most Windows 10 tablets to run the upcoming Windows 11 without any problems.
Windows has no cellular support, which may be a dealbreaker to some users that want cellular tablets.
Pros
Price;
Convenient widgets;
A large number of applications;
Pre-installed Google services;
Can be used as a mobile phone;
Openness of the file system.
Cons
The relevance of the firmware (a small number of tablets that will support the new update);
Unoptimized system;
Openness of the file system.
Android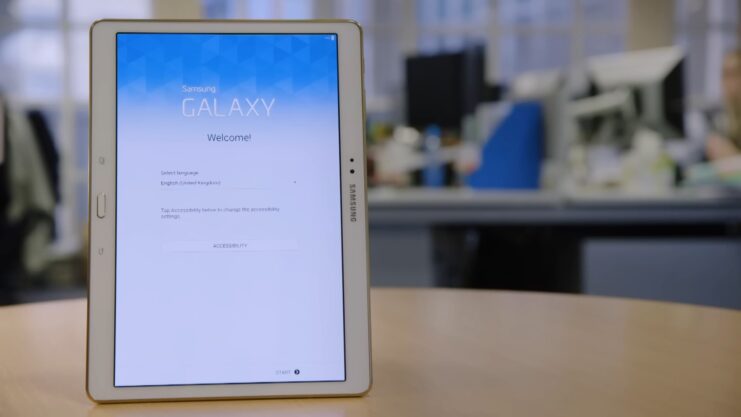 Android is a mobile operating system maintained and updated by Google. It's open-source, so you will see plenty of manufacturers that have Android tablets in their lineup.
It is by far the most popular tablet operating system, so why did we rank it behind iPadOS and Windows? We feel that iOS provides a superior experience for casual users and gamers, while Windows allows you to run full desktop apps.
But if you want an advanced mobile operating system, Android tablets are worth considering.
If you want the most customizable operating system, Android is the way to go. You can fully customize the icons, install new fonts, change system animations and so much more.
On iOS, you are stuck with the preinstalled widgets, but Android lets you expand your widget collection. You will need to put in some work, but it will be worth it, as you will get a custom-tailored tablet.
Software upgrades are where things get a little bit tricky. Every manufacturer has its custom version of Android. That means you will have to rely on them to upgrade your device to the latest Android promptly.
Since most manufacturers don't have any initiative to support older models, most Android tablets get only a year or two of upgrade support. But don't get discouraged so quickly.
There are communities like XDA that are dedicated to creating non-official OS upgrades a.k.a 'custom ROMS'. With a little bit of tweaking, you will have the latest Android even after five or more years.
Pros
A full-fledged operating system for Windows tablets (not to be confused with Windows RT, which has a large number of limitations);
Support for board games and programs (Office, Adobe, etc.);
Convenience of work;
Speed and stability;
Optimization;
USB outputs.
Cons
Price (often overpriced);
A relatively small selection of games and applications in the Market Place (who knows how the XBOX application will show itself on computers).
Chrome OS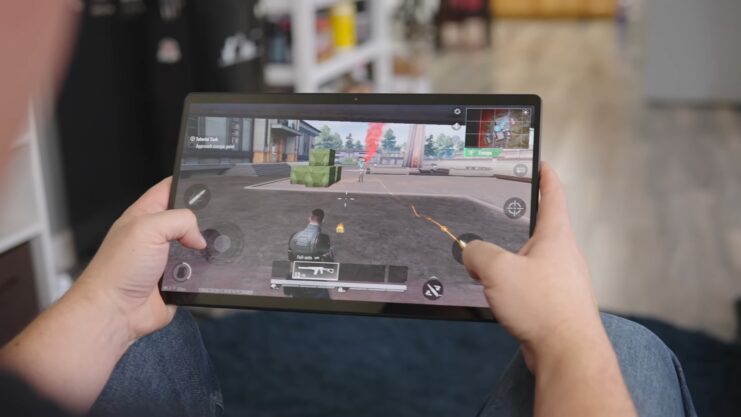 The last place on our list belongs to Chrome OS, which is just like Android maintained by Google. So why would you pick this unknown OS when you have tried and true iOS, Windows, and Android? The answer is – budget.
Budget tablets were clunky, slow, and overall disappointing, and everyone just accepted it as a status quo. But that changed with the release of Chrome OS.
Google knew that Android is too resource-hungry for budget tablets, so they offered Chrome OS as an alternative. It's much more lightweight than Android, and it runs great on dual-core chips, which are still abundant in the tablet market.
Chrome OS is not about gaming and app support – it is designed for basic, everyday tasks. It runs a full Chrome web browser, so you will be able to experience a full web browsing experience, along with HTML5 support.
There are apps for accessing your cloud storage, a file manager, video and photo player, music player, and a few other necessities.
If that sounds good for you, and you don't want to spend too much money on a tablet, you should seriously consider getting a Chrome OS tablet.
Pros
Fast boot time;
Simple and easy-to-use interface;
Automatic updates;
Google ecosystem integration;
Support for Android apps;
Lightweight and affordable hardware;
Great battery life;
Security and privacy features;
Cloud-based storage and computing.
Cons
Limited offline capabilities;
Limited software compatibility;
Reliance on internet connectivity;
Not ideal for demanding tasks (e.g. video editing, gaming);
Less customization options compared to other operating systems.
FAQ
Which tablet operating system has the best selection of apps?
The App Store on iOS has the largest selection of high-quality apps, while Android's Google Play Store has a larger selection of apps overall. Windows tablets have access to desktop apps, but the selection of touch-optimized apps is smaller.
Which tablet operating system is the most customizable?
Android is the most customizable tablet operating system, offering a wide range of customization options, from changing system animations to installing new fonts. Windows also offers some customization options, while iOS has limited customization options.
Are tablet operating systems upgradable?
Yes, tablet operating systems are upgradable. However, the length of support depends on the manufacturer and the specific tablet model. Apple typically supports their iOS devices for around five years, while Android devices generally receive upgrades for two years. Windows tablets typically receive upgrades as long as the hardware can support them.
Can I use a tablet as a mobile phone?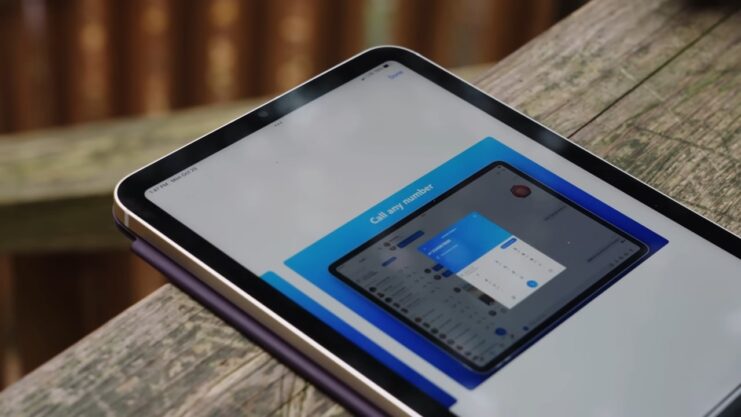 Some tablets offer cellular connectivity, allowing you to use them as a mobile phone. However, not all tablets have this feature, so be sure to check the specifications before purchasing.
 Which tablet operating system has the best battery life?
iPadOS has the best battery life, with most iPad models lasting up to 10 hours of active use. Chrome OS and Android tablets also have good battery life, while Windows tablets typically have shorter battery life due to running full desktop applications.
Are tablet operating systems secure?
Yes, tablet operating systems are generally secure. iOS and Chrome OS have a reputation for being more secure due to their closed nature and automatic updates. Android and Windows are more open, but they still have security features to protect your device and data.
Can I install apps from third-party sources?
It depends on the tablet operating system. iOS and Chrome OS do not allow you to install apps from third-party sources, while Android and Windows do allow it. However, installing apps from third-party sources can increase the risk of malware or other security threats, so proceed with caution.
Can I use a keyboard and mouse with a tablet?
Yes, most tablets support Bluetooth or USB keyboards and mice, allowing you to use them for more productivity-focused tasks.
Are tablet accessories interchangeable between different operating systems?
No, tablet accessories such as cases and chargers are generally not interchangeable between different operating systems due to differences in size and connector types.
Conclusion
If you are a casual user or an artist and don't mind the extra splurge, we recommend getting an iOS-based tablet. If you want to have all of your desktop apps at your fingertips, Windows is the only right choice.
If you are already familiar with the platform, Android can be a good pick. But if you are on a budget, Chrome OS will give you the most bang for your buck.