Tablets are the ultimate devices for browsing the web and watching movies on the go, but with so many manufacturers on the market, it can be tricky to pick the perfect one.
We've reviewed only the best models on the market, which will help you narrow down your search.
1. Apple 12.9-inch iPad Pro Wi‑Fi + Cellular 256GB – Editor's Pick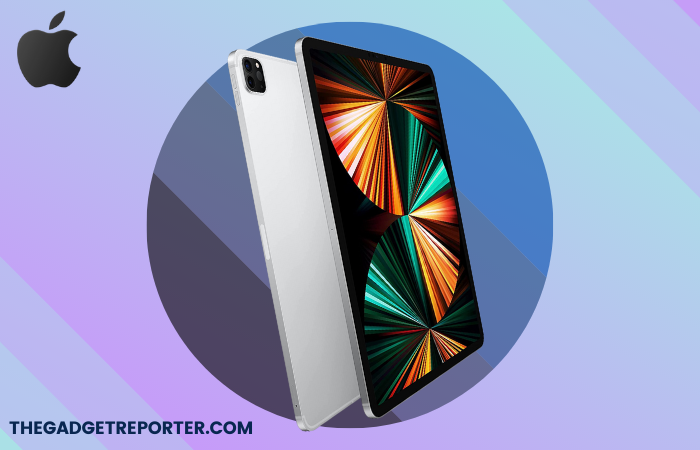 A huge gorgeous screen, impressive battery life, and a robust speaker setup – are just some of the reasons why the iPad Pro deserves the top spot on our list.
When the iPad Pro hit the market, the whole tech community was raving about the latest M1 chip. It was no hype, this chip managed to outperform every Intel-based Macbook – even the i7 chips!
Even more impressive is the 16-core design, which can edit 4K footage in real-time and run console-quality games. But the secret behind this impressive performance is the four dedicated compute cores, which are tasked with heavy tasks that need a lot of computing power.
It comes with iTunes Store preinstalled, which is likely the biggest music, movie, and TV show library in the world. For the ultimate viewing experience, Apple engineered the latest Liquid Retina XDR panel, and we can safely say it's the best tablet screen on the market.
Most panels are backlit by dozens of lights, but the latest Retina XDR panel uses tens of thousands of tiny LEDs, which combined make hundreds of dimming zones.
The improved backlight technology is the main culprit behind the impressive 1600 nits peak brightness rating, which is even more impressive when you consider that most high-end tablets on the market hover around 400-600 nits.
We can safely say this is the most gorgeous screen on the market, and it's included only in the 12.9-inch version. With such an impressive panel, we were surprised Apple managed to squeeze out 10 hours of battery life, which will be plenty for most users.
We went with the 256GB version, but keep in mind that iPads don't support MicroSD cards, so you might want to go with the 1TB or 2TB versions if you plan to download a lot of movies, games, and apps.
Pros
Huge 12.9-inch screen
Liquid Retina XDR panel
M1 Chip
1600 nits peak brightness
Up to 2TB of storage
iTunes Store
2. Microsoft Surface Pro 8-13″ Touchscreen – Best Windows Tablet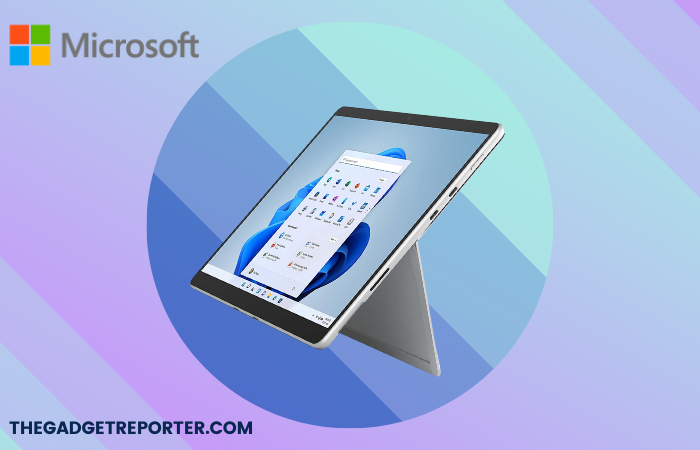 We love everything about Windows tablets – there is no better way to take the full Windows experience with you on the go.
The first Surface tablets weren't that great; they felt clunky, and cheaply built, and most importantly, they were not powerful enough for a smooth and lag-free Windows experience.
But Microsoft has come a long way since then, and we recently had the pleasure to test their latest model, the Surface Pro 8.
It's the latest tablet on the market, released in October of 2023, and it is a  worthy upgrade to the previous-gen Surface 7 Pro. Microsoft went with the latest generation Intel Evo i5-1135G7, a mighty 8-thread chip that's powerful enough to run more demanding apps.
It does great in single-thread tasks, thanks to the Impressive boost frequency of 4.2GHz.
But the most impressive feat of the Surface Pro 8 is its signature 13-inch panel. This colossal panel has an impressive resolution, a fast 120Hz refresh rate, and an amazing response time.
The picture quality is similar to the Galaxy Tab S7+, the colors are vivid and the 13-inch panel is perfect for watching movies. It's the first tablet to feature Windows 11, and you can be one of the first users to experience this latest Microsoft OS.
Unlike the Surface Pro 7, the Surface 8 doesn't come with a pen, which is the only drawback.
Battery life is amazing, and if you decide to use the power-friendly 60Hz mode, you can expect up to 13 hours of battery life.
Pros
Best Windows tablet
Intel Evo chip
Huge 13-inch panel
120Hz refresh rate
13 hours of battery
3. Samsung Galaxy Tab S7+ Wi-Fi 256 GB – Best Android Tablet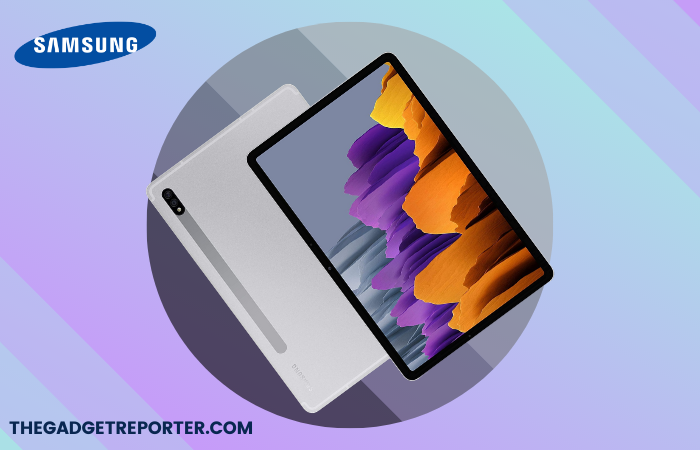 If you are currently on the look for the best Android tablet, you're in right place. Samsung has been focusing on Android tablets for quite some time now, and you could say that the Galaxy Tab S7+ is the culmination of all that hard work.
It is their most advanced model to date, and you will be happy to find out that it's much more affordable than the previously reviewed iPad Pro 12.9 and Surface Pro 8.
Samsung is known for using its proprietary AMOLED panels, but weirdly enough, they went for an OLED screen. We are not complaining, since the OLED panels offer far superior picture quality compared to AMOLED and LED panels.
The 12.4-inch screen is just a notch smaller than the iPad Pro, but you get more than enough screen space. This is one of few OLED panels that come with 120Hz support, so you get a more fluid experience.
The 16:10 aspect ratio gives you a cinematic experience, which may take some time to get used to, but it's perfect for watching movies and videos.
It's powered by the top-of-the-line octa-core Snapdragon 865 Plus, so you can run all the latest games and apps. We liked the multitasking performance, but we weren't surprised, since the S7 Plus has 6GB of RAM at its disposal.
The base version has only 128GB of storage, but we went with the 256GB version. Our reasoning was simple, it will run you only 30$ more and you get double the storage capacity, which comes in handy for storing movies, apps, and games.
Battery life is amazing, we got about 10 hours of usage with moderate to heavy use, and you can get a bit more battery life if you turn on the power-saving mode.
Pros
Best Android tablet
Big 12.4-inch OLED panel
120Hz support
Octa-core chip
6GB of RAM
Great battery life
4. Microsoft Surface Pro 7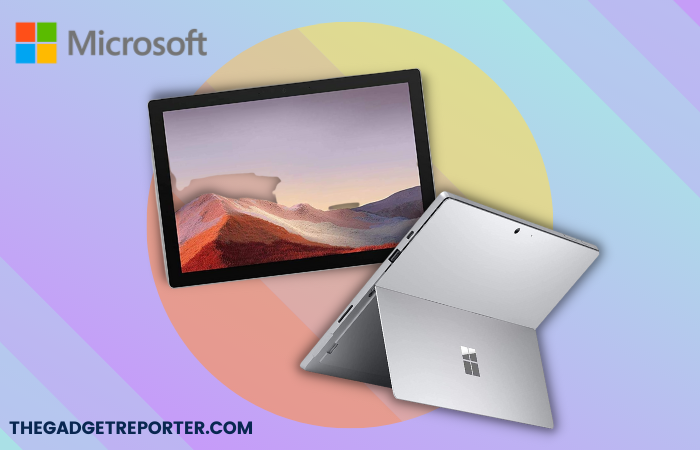 Although we loved the latest Surface Pro 8, it will run you well over 1000$. If you're in the market for a more affordable Windows tablet, your best bet will be to go with the previous generation Surface Pro 7.
We were mainly drawn in by the huge PixelSense screen, which is perfect for watching movies, and the list of impressive features just keeps ongoing.
The 12.3-inch gives you plenty of screen space, and thanks to the vivid PixelSense panel, you get a cinematic viewing experience. We've already mentioned that this is a previous-gen model, but it doesn't lack any power.
Thanks to the octa-core Intel i5-1035G4, you can run even the most demanding Windows apps. You get 4GB of RAM, which is enough to run the latest Windows 11.
128GB of storage will be plenty for most users, and you have the option to expand your storage with a bigger SSD. Microsoft was kind enough to include the Surface Pen in the package, but you'll have to source the keypad yourself.
We only wish the battery life was a tad bit better, as in our test we only managed to get 7 hours of usage.
Pros
Vivid 12.3-inch screen
PixelSense panel
Octa-core Intel chip
4GB of RAM
128GB SSD
5. Lenovo Tab P11 Pro – Best 2k Screen Tablet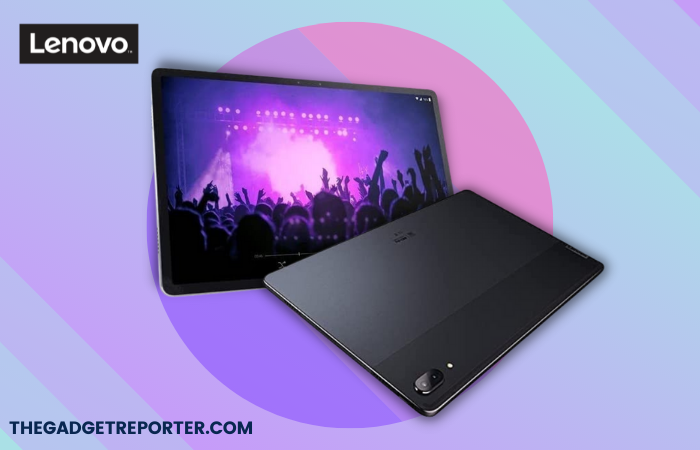 Lenovo has been quiet in the tablet segment for quite some time, so everyone was surprised when they announced the P11 Pro. They promised a high-end tablet for an affordable price, and they surely delivered on that promise.
For just a shy over 400$, you get a powerful tablet with a gorgeous 2K screen that runs all the latest games and apps, making it the best budget tablet on the market.
We were surprised Lenovo managed to include an impressive 11.5-inch 2K screen at this price point. The quality is similar to the Galaxy Tab S7+ since this model also features an OLED panel.
Lenovo went with a 16:10 aspect ratio screen, perfect for watching movies, TV shows, and videos. The sound quality is exceptional thanks to the JBL-tuned speakers.
Qualcomm octa-core will keep everything running smoothly, and 4GB of RAM is plenty for a stable experience.
Pros
2K screen
OLED panel
16:10 aspect ratio
JBL speakers
Octa-core chip
4GB of RAM
Cons
The screen could be bigger
6. Samsung Galaxy Tab A7 10.4''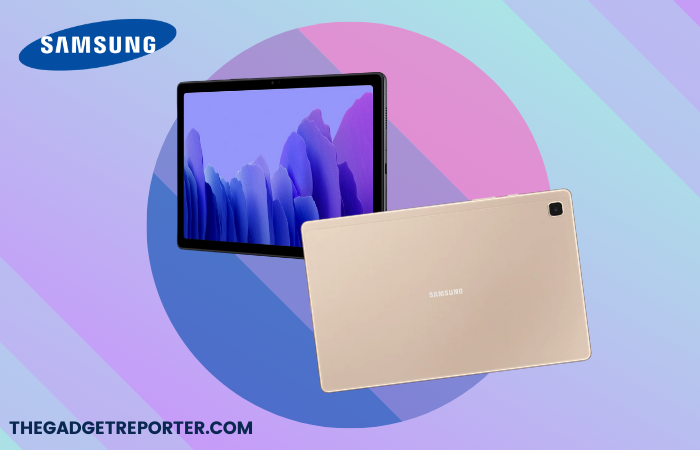 Samsung has been dominating the budget tablet market for years, and that trend continues in 2023 thanks to the latest Galaxy Tab A7, one of the top-selling tablets on the market. We won't compare it to the previously reviewed models, simply because it's one of the most affordable models on the market.
Tablets with huge screens are not for everyone. If you're looking for a more portable tablet, the Galaxy Tab A7 can be a great choice due to its 10.4-inch screen.
It doesn't support crazy high resolutions like the higher-end models, but you still get a well-lit and balanced Full HD panel. To keep the price down, Samsung went with the mid-range Qualcomm Snapdragon 662 and 3GB of RAM, which is plenty for Android 10.
We were surprised by the battery life, as it can withstand up to 10 hours of heavy use.
Pros
Affordable
Full HD screen
Solid chip
3GB of RAM
Good battery life
7. Fire HD 10 Tablet – Best Budget Option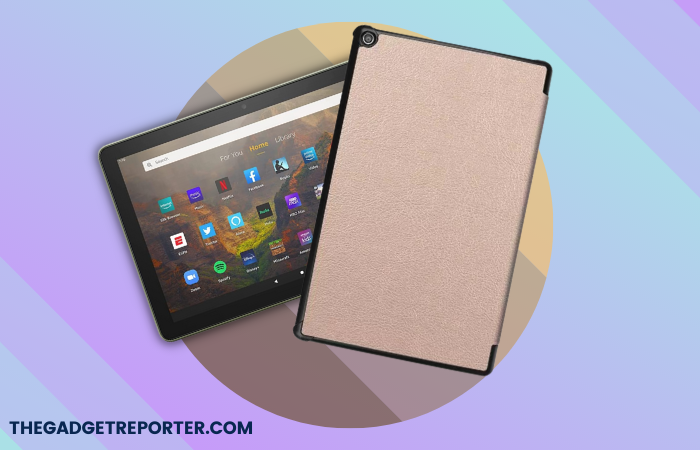 Fire tablets are made for users on a budget. But don't let the low price deceive you, as you still get a reliable tablet and powerful table that will meet most of your demands. The latest Fire HD 10 is one of the most affordable tablets sporting a Full HD screen, but we were even more impressed with the octa-core chip that effortlessly powers the FireOS.
As this is a budget tablet, we tried to manage our expectations before reviewing it, and we expected a decent screen at best. But we were surprised by the bright 10.1-inch panel, which is much more vivid than the color-neutral LED panels.
Since this tablet comes preloaded with Netflix and Amazon Video, you won't have trouble finding your favorite TV shows and movies.
We went with the base model that has a modest storage capacity of 32GB, but unlike most cheap tablets, the Fire HD 10 supports high-capacity MicroSD cards up to 1TB.
Fire OS is known for its great battery management system, and with Fire HD 10 you get up to 12 hours of battery life.
Pros
Cheap
Full HD screen
Octa-core chip
Buying Guide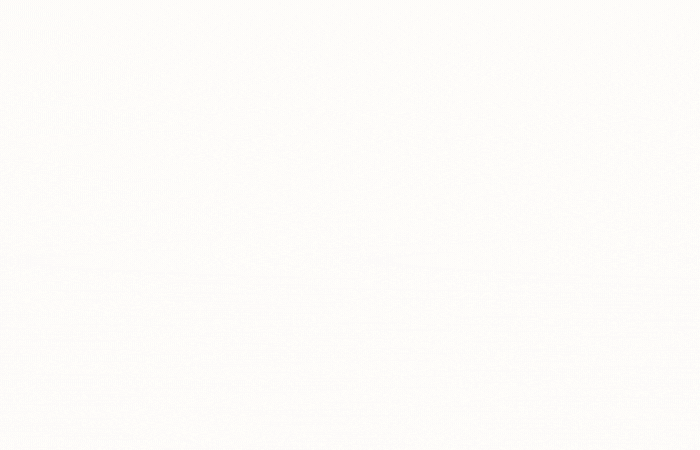 Screen size
The first thing you should look for when buying a tablet is the screen size. Only a few years ago, a 10-inch model was considered a monstrosity, but today most high-end models have 13-inch plus screens.
We prefer tablets with huge screens – they are the perfect choice for watching movies and playing games. But models that sport a smaller screen are still worth considering if you need a more portable tablet.
Storage capacity
Many users use Netflix and other video streaming platforms for watching TV shows and movies, but there are so many advantages to having a readily-available offline collection on your tablet.
If you want to have a sizable collection, you will need a lot of storage capacity. But you can always expand your storage with a MicroSD card, so going for a smaller-capacity model can be a smart way to save some money.
Cellular support
The best tablet for downloading movies has to have cellular support. Many providers offer an unlimited data plan for an affordable price, so you can stream or download Bluray quality movies even when you don't have a WiFi connection available.
But cellular support comes at a price since most cellular models are quite a bit more expensive than the WiFi-only models.
FAQ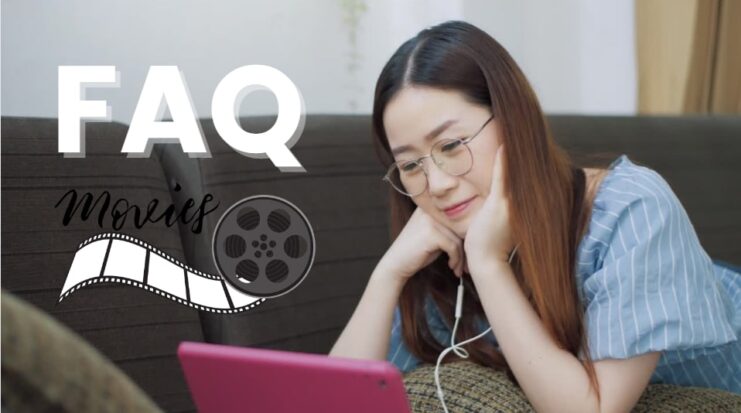 What tablets can you download movies on?
Every modern tablet is capable of downloading a movie, but we liked the wide and catered selection of the iTunes Store. Downloading movies on Windows tablets is a breeze since you likely already downloaded movies on your PC.
Which tablet is best to watch movies?
The latest iPad Pro 12.9-inch is by far the best tablet for watching movies, mainly due to its impressive 12.9-inch Liquid Retina XDR display. We also liked the 2K OLED panel on the Lenovo Tab P11 Pro.
What's the best app for downloading movies?
Google Play Store has the biggest movie and TV show collection, but the latest titles usually come out first on the iTunes Store. The selection on the iTunes Store is carefully catered by professional film critics, which is a big plus.
Where can I download movies for free?
Unfortunately, there are no apps or websites where you can download movies for free. But you can find plenty of great movies on Youtube, and if you got a Premium membership, you can download them to your device for free.
Which is better iPad or Tablet?
When deciding between an iPad and a tablet, it's essential to consider what you'll be using the device for. If you're an Apple user who values seamless integration between your devices, an iPad may be the best choice for you. However, if you prefer more flexibility in terms of hardware and software, a tablet may be a better option. It's also worth considering your budget, as iPads tend to be more expensive than many other tablets on the market.
Ultimately, both iPads and tablets have their advantages and disadvantages, and the best choice for you will depend on your unique needs and preferences.
Are there any tablets that have a built-in DVD player?
While there have been tablets with built-in DVD players in the past, they are not commonly found in modern tablets. Most modern tablets do not have DVD drives built-in, as they are designed to be lightweight and portable, and a built-in DVD player would add bulk and weight to the device.
However, there are external DVD drives that can be connected to a tablet via USB or other ports, allowing you to watch DVDs on your tablet. Some tablets also have apps that allow you to stream or download movies and TV shows from online services, eliminating the need for a DVD player altogether.
If you require a tablet with a built-in DVD player, you may need to look for older or refurbished models or consider purchasing an external DVD drive.
Are there any budget-friendly tablets that are good for watching movies?
Amazon Fire HD 8: The Fire HD 8 is an affordable tablet that offers a high-quality display and long battery life, making it ideal for watching movies. It also comes with access to Amazon's extensive collection of movies and TV shows.
Lenovo Tab M10 HD: The Lenovo Tab M10 HD features a 10.1-inch HD display and powerful speakers, making it an excellent choice for watching movies. It also runs on the Android operating system, giving you access to a wide range of apps and services.
Samsung Galaxy Tab A7: The Samsung Galaxy Tab A7 offers a large, immersive display and powerful speakers, making it an ideal tablet for watching movies. It also features a long battery life and runs on the Android operating system.
RCA Voyager Pro: The RCA Voyager Pro is an affordable option that offers a 7-inch display and long battery life, making it perfect for watching movies on the go. It also features a built-in DVD player and comes with a convenient carrying case.
Ultimately, the best budget-friendly tablet for watching movies will depend on your specific needs and preferences. Consider factors such as screen size, display quality, battery life, and available apps and services when making your decision.
Conclusion
If your budget allows it, go for the iPad Pro 12.9-inch, as it is by far the best tablet for downloading movies. If you prefer the versatility of a Windows tablet, your best bet will be the Surface Pro 8. However, if you need something more affordable, the Lenovo Tab P11 can be a great pick.