Ireland Army Health Clinic will host a groundbreaking for its new facility at the corner of Wilson Road and Spearhead Division Avenue on Fort Knox at 10 a.m., Nov. 9.
The event marks the start of construction for a new 101,373-square-foot state-of-the-art medical facility that will replace the existing building, which was built in 1957 and is the Army's oldest such facility. The new clinic is expected to be open by winter 2020.
"We are very excited for this new, modern facility because it will offer increased patient flow and modern equipment," said Col. Kevin Bass, Medical Department Activity and IRAHC commander.
As construction on the new facility begins, Bass said it's important to remember where the Fort Knox MEDDAC came from so people can understand where it's going and why.
"When this building we are in now was dedicated, the Army was a different place, and the area around Fort Knox was a different composition," said Bass. "Today, the Army is a more efficient organization that can transport troops from point A to point B in hours, not weeks. And modern technology has helped us save Soldiers who may have died from combat wounds in that era.
In 1957, Fort Knox was surrounded by farm land and rural areas. Elizabethtown had a population of about 7,000. Radcliff had just incorporated into a 6th-class city the year prior with a population of about 3,000. Today, nearly 30,000 live in Elizabethtown and Radcliff's population has climbed to more than 22,000.
"The area didn't look like it does today and the Hardin Memorial Hospital we know now didn't look like this in 1957," he added. "In fact, medical facilities in this area were scarce and Ireland helped out as a community hospital if there was a traffic accident on 31W or something.
"IRACH's reputation for quality medical care that started back in 1957 transcends time and continues now," Bass noted. "Our patients today receive the same quality care from an exceptional, professional staff just like they did 50 years ago and that is something that has remained consistent."
As the area became more developed and added more medical facilities to the landscape, the result has been an increased opportunity for quality care to military members, said Bass.
"Since our main mission is Soldier readiness, and a Soldier can't be ready if he or she isn't healthy and medically ready, having these assets so close to us is a windfall for the Army," he said. "And it is a blessing for our beneficiary population because it allows us to maintain quality, safe, timely care for our entire population — no matter the illness."
Emmet Holley, the Fort Knox deputy garrison commander, first came to Fort Knox in the summer of 1974 to attend Reserve Officer Training Corps Basic Camp, and returned in October 1976 to attend the Armor Officer Basic course. He said he didn't have a reason to visit Ireland Army Community Hospital at that time, but remembers being impressed with "the sheer size of the hospital and how well the grounds around the hospital were maintained."
Later, when he retired, he became the deputy garrison commander.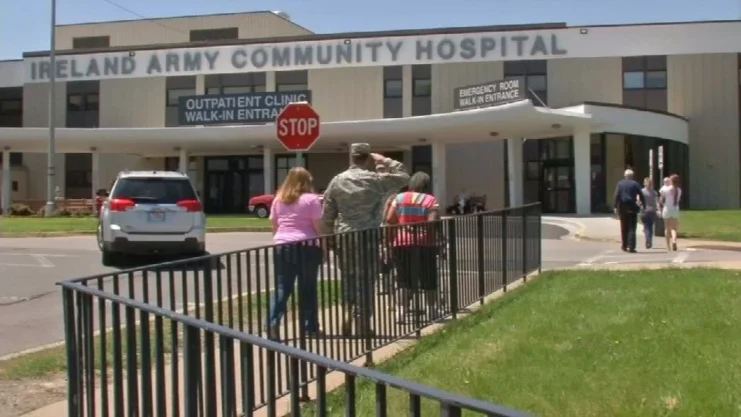 Holley said IRAHC has always had quality personnel and he experienced it firsthand when he had a stress attack in 2007.
"I went to the emergency room and was very quickly diagnosed with heart palpitations," he said. "The doctors here immediately had me transported to (University of Louisville) Medical Center, where they quickly determined it was a stress-related issue. The result of that visit allowed me to drop about 40 pounds and adopt a healthy lifestyle."
He added that having a healthcare facility on post is a security and readiness multiplier.
"Having a staff that takes care of Soldiers, retirees and Family members, like the hospital staff did for the last 70 or so years, is a huge security factor for the future of all people who either work here as retirees or as future beneficiaries of the Army Health care system," he said.
Though the future clinic is smaller than the current facility, Holley noted it's still important to the Fort Knox community to have a health care facility that is staffed with professionals that understand the warrior ethos and treat all clientele with the respect that warriors deserve.
"I think we are fortunate as a community to be so close to outstanding medical communities like those at (Hardin Memorial Hospital) and in Louisville," he added. "The new clinic will continue to offer first-class primary care, and our partners will continue to offer outstanding support."
The Fort Knox garrison commander, Col. Patrick Kaune, said the new clinic will fit in well to the Fort Knox landscape as the installation continues to update and modernize for better Soldier readiness.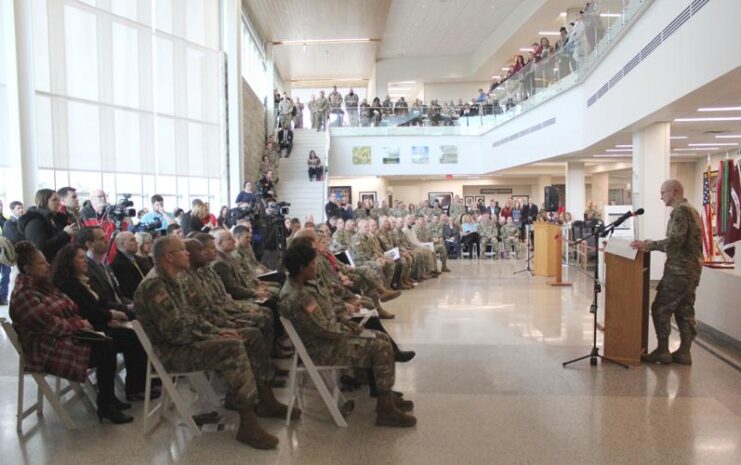 "The Fort Knox MEDDAC team has been committed to providing quality care to its beneficiaries through the years," Kaune said. "With the construction of this new facility, they'll in due time have a place that matches that commitment and facilitates the very best that can be offered in 21st century medicine."