While active Army and Army Reserve units face downsizing challenges due to ongoing budget limitations, more and more highly skilled and experienced Soldiers are discovering the opportunity to extend their career, and service, through the Individual Mobilization Augmentee Program.
The IMA program is comprised of 73 active component Army agencies located worldwide. With enlisted positions starting at E-5 thru E-9 and officer slots starting at O-3 thru O-6, the IMA program targets seasoned Soldiers with the training and experience to contribute to a unit's success.
The overall objective of the IMA program is to meet military manpower requirements in the event of military contingency, pre-mobilization, mobilization, sustainment, and/or demobilization operations.
"IMA positions, as part of the Select Reserve, have the same benefits as Soldiers assigned to (Troop Program Unit) positions," said Beverly Watkins, IMA program analyst, policy and programs branch, Human Resources Command.
IMA positions are funded up to 48 four-hour periods of Individual Duty for Training and 12 annual training days. The IMA program allows flexibility and independence in the scheduling of training and the Soldier coordinates their training schedule with their assigned agency.
Soldiers can continue to accrue the same benefits as they would under a TPU assignment, such as opportunities for advanced education, promotion, military schools, health care and life insurance.
"IMA Soldiers are an integral part of the Army's modern day force and when mission needs dictate, they may have the opportunity to participate in contingency and mobilization tours to support the Army's mission." said Watkins. "These Soldiers fill skilled positions and help meet manpower requirements in the event of military contingency or mobilization."
Additionally, the program, currently has 300 joint command positions where a Soldier has the opportunity to attain the additional skill identifier, 3A, of Joint Duty Assignment Qualified. The experience and knowledge gained at a joint level command is exceptional for leadership positions and will add toward overall promotion opportunity.
For Sgt. Maj. Byron Grubb, who transferred from his reserve unit the 807th Medical Deployment Support Command in Salt Lake City, Utah to an IMA position assigned to William Beaumont Army Medical Hospital, Fort Bliss, Texas, in early 2015, the IMA experience was exactly that.
"I discovered the IMA option while attending the Sergeants Major Academy," said Grubb. "Before that it really wasn't a program I was familiar with.
"The IMA program has allowed me to continue to contribute to the Army mission and meet my family commitments as well," said Grubb. "I can also bring the disaster response and treatment experience from my last unit to my training role as an IMA Soldier."
There are currently more than 4000 IMA positions across the globe in numerous military occupational specialties. Of those, more than a thousand are currently unfilled and have been for more than a year.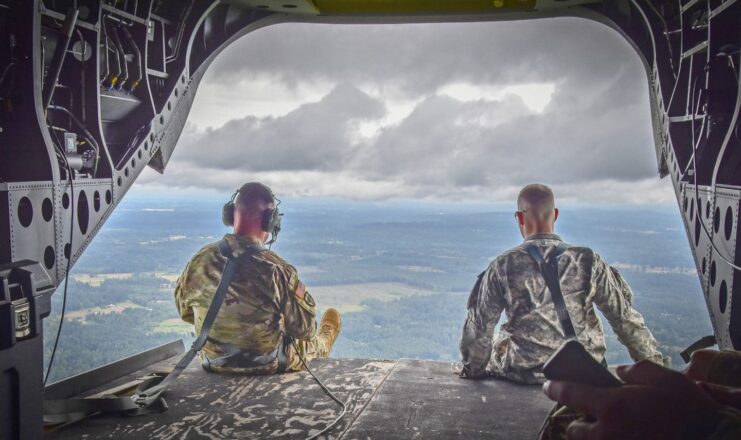 "This is a missed opportunity for Soldiers, especially those in a transitional part of their life, to continue serving and adding towards their retirement," Watkins said. "It has been a goal for the chief of the Army Reserve to not only raise awareness of these programs, but to help find qualified Soldiers for these units."
OTHER ARMY RESERVE OPTIONS
TPU – Troop Program Unit Soldiers are the heart and soul of the Army Reserve. Being part of a TPU in the Army Reserve is more like a part-time job that enables Soldiers to keep their civilian careers while they continue to train near home and serve their country. Many professionals, as well as college students, are Soldiers in the Army Reserve.
IMA – Individual Mobilization Augmentee Soldiers, except general officers, are required to perform a minimum of 12 days of annual training per fiscal year with, or as authorized by, the proponent agency to which they are assigned. They are also authorized to perform up to 48 four-hour periods of IDT. While the scope and nature of an IMA Soldier's training is largely determined by his or her assigned proponent agency, all such training should be focused on those specific duties and responsibilities the Soldier will be expected to perform when ordered to active duty.
IRR – Inactive Ready Reserve is a manpower pool consisting of individuals who have had some training and who have served previously in the active component or in the selected Reserve and have some period of their military service obligation remaining. Members may voluntarily participate in training for retirement points and promotion with or without pay.