It's no wonder microSD cards are so popular. Their tiny form factor and simple plug & play design make them perfect for expanding your device storage capacity on a budget.
Due to the wide selection, finding the perfect model might prove tricky, so we tested dozens of them to find the best Micro SD card for tablets.
Top Tablet Micro SD Card Recommendations
1. ADATA Premier ONE 256GB SDXC UHS-II U3 Class10 V90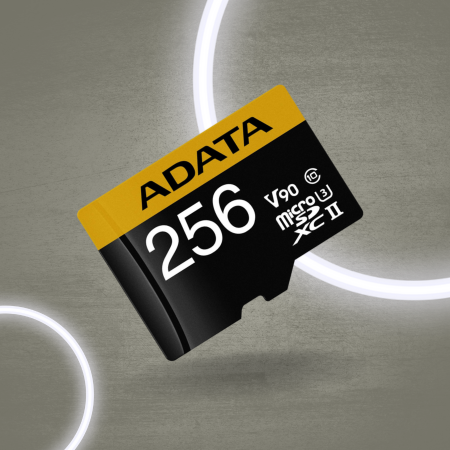 We start our list with our favorite pick, the ADATA Premier ONE 256GB. It earned the top spot on our list because it's one of the fastest SD cards on the market. The fast read and write speeds make it suitable for professionals and enthusiasts. We went with the 256GB option, but ADATA also offers the budget-friendly 64GB option.
This V90 rated card has a blazing fast read speed of 275MB/s, with write speeds reaching 155MB/s. But that comes at a hefty cost, so most users will question if the V90 cards are worth the high premium.
If your budget allows it, this model is definitely worth the extra splurge, as you get the fastest MicroSD card on the market.
There are no A1 or A2 ratings, but it is much faster than any A1/A2 MicroSD card on the market. At this price point, we expected a USB dongle, but at least you get an SD adapter, which is useful if you already have a card reader.
Pros
Fastest MicroSD card
V90 rating
275MB/s read speed
155MB/s write speed, SD adapter
2. SanDisk 1TB Extreme microSDXC UHS-I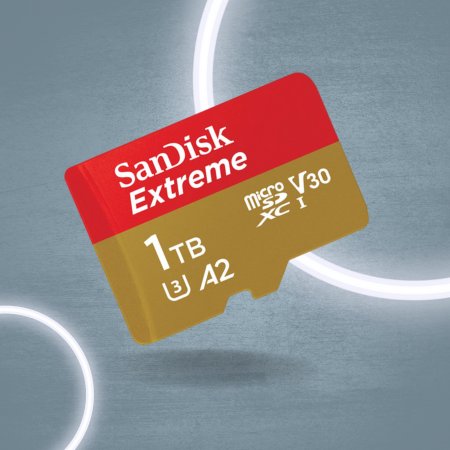 V90 cards are impressive – their blazing fast speed improves app and game loading times, and they enable you to shoot high-bitrate 4K footage. But if you only need plenty of storage capacity for storing your media, sacrificing some speed for more storage may be a good idea.
With a whopping 1TB of storage capacity and a respectable A2 rating, our favorite high-capacity SD card had to be the SanDisk 1TB Extreme.
The transfer speeds are decent; read speeds hover around 160MB/s, and write speeds go up to 90MB/s, earning it a respectable V30 rating. But we were more impressed by the A2 rating, which is important for game and app loading times.
Minimum random read exceeds 4000 IOPS, with random write speeds higher than 2000 IOPS. So while the sequential speeds aren't that impressive, you still get improved app and gaming performance.
Pros
1TB of storage
160MB/s read speed
90MB/s write speed
A2 rating
3. Lexar PLAY 1TB microSDXC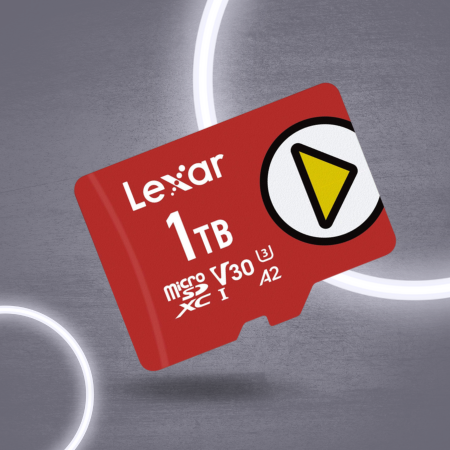 Lexar is one of the upcoming SD card manufacturers, and if you are looking for the most affordable 1TB card, you should start looking into the PLAY 1TB.
It's designed with gaming in mind, and it quickly became one of the most popular MicroSD cards for portable gaming devices, smartphones, and tablets.
With 1TB of capacity, you get a lot of storage space for a reasonable price, but it comes at a cost of reduced transfer speeds. It still managed to hit the requirements for the V30 rating, but we have quickly found out that the write speed barely hits 50MB/s, and it dips even lower in some cases.
This may not be a problem if you need a card for storing a lot of media, but you won't be able to shoot high-bitrate video or RAW burst. But this card is mainly designed with gaming in mind, and it performs similarly to the SanDisk 1TB Extreme, so we are not surprised it got the A2 rating.
All in all, this MicroSD card can be a good pick if you are on a budget, but you still need a lot of storage capacity.
Pros
Affordable 1TB card
V30 rating
4. SanDisk 512GB Extreme Pro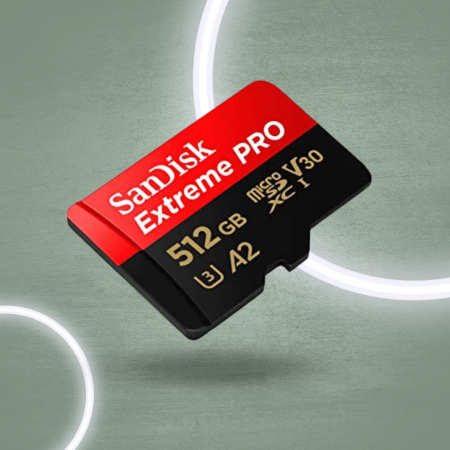 SanDisk 512GB is the perfect choice for users that are on a limited budget, but still want a lot of storage capacity. It's one of the pricier 512GB options, but keep in mind that it's a part of the Extreme Pro, a lineup known for high transfer speeds.
If you're looking for a fast MicroSD card, you're at the right place. This model managed to get the V30 rating, which is perfect for recording high-bitrate 4K video. Read speeds are blazingly fast, with transfer speeds of up to 175MB/s. Write speeds hover around 95MB/s in benchmarks, but you can expect about 10% less in real-world usage.
For transferring data, you get an SD adapter, which comes in handy if you got a laptop with a memory card reader. But we were happy to see that they also included a USB dongle.
SanDisk included their proprietary Everything But Stromboli multi-slot card reader, so you can quickly transfer files to/from any device.
Pros
Fastest 512GB card
175MB/s read speed
95MB/s write speed
V30 rating
USB dongle
Cons
Slower than advertised write speed.
5. Kingston 128GB microSDXC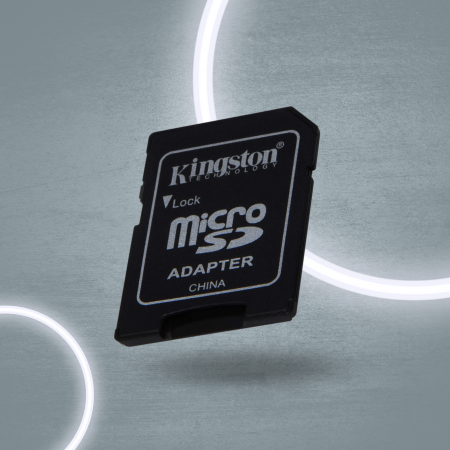 You might be wondering why this 128GB card costs more than most 512GB models, and the answer is simple – speed and performance. But the main reason it made it to our list is that many tablets can support microSD cards up to 128GB.
So if you are limited by your tablet, but you still want the fastest possible microSD card, the Kingston 128GB will be your best bet.
Shooting uncompressed 4K footage or RAW bursts will be a breeze, thanks to the high transfer speeds this card offers. This card is so fast that it even supports 8K video, but there are currently no tablets on the market that support 8K, so we will focus on 4K support.
The read speed reaches an impressive 285MB/s, and the write speeds go up to 165MB/s, so it's no surprise it got the V90 rating. But this card lacks cache, so it only got the A1 rating, but since the flash memory is so fast, it performs similarly in apps and games like the top reviewed models.
Kingston was kind enough to include a USB reader, so you can quickly transfer data from your PC or laptop.
Pros
Best 128GB card
V90 rating
285MB/s read speed
165MB/s write speed
6. Lexar PLAY 512GB microSDXC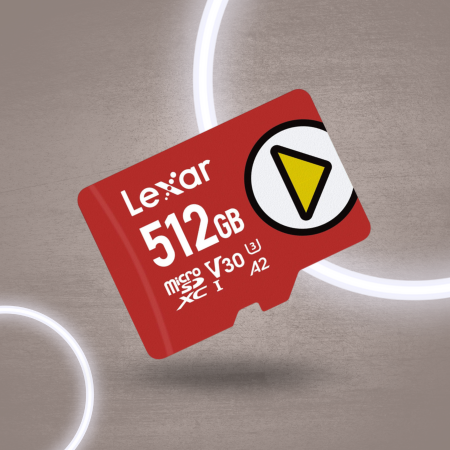 If the Lexar 1TB seems a bit out of reach to you, but you still need a lot of storage space, consider the budget-oriented 512GB version. Just like the higher-capacity version, this one is also designed with gaming in mind, but you will be happy to find out that it comes at a third of the price.
With up to 150MB/s, we can conclude that the read speeds are good, but just like with the higher capacity 1TB model, you are limited by the write speeds.
Lexar didn't mention it in the specifications, but we've run some tests and found out that the actual write speed hovers around 50MB/s. But your apps and games will run blazingly fast thanks to the A2 rating.
Pros
Cool design
Affordable
A2 rating
150MB/s read speed
Cons
Write speed could be faster
7. HP 512GB mx330 Class 10 U3 microSDXC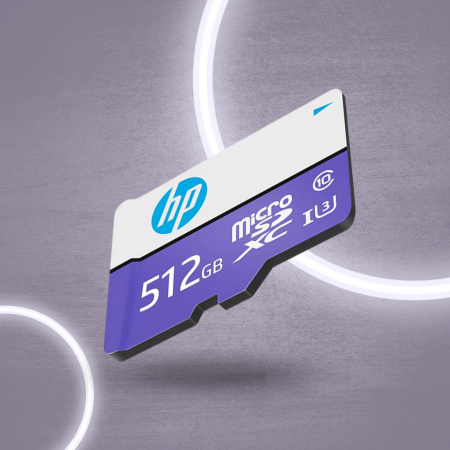 HP is one of the most well-known and respected manufacturers, with a wide range of products at all price ranges. At first glance, the MX330 seems just like every other regular MicroSD card, but what separates it from the other models is its price.
This is the cheapest 512GB MicroSD card on the market, making it a perfect choice if you're on a tight budget.
This is a budget model, and you get a more modest transfer speed, and it will be perfectly fine if you don't plan to shoot uncompressed 4K video. Read speeds are decent, they hover around 100MB/s, so you still get a decent app and game performance.
But write speeds are a bit slow, so it's no wonder they didn't mention it on the packaging. So we tested it and quickly found out that the write speeds hover around 30MB/s, which is certainly not ideal, but it will get the job done for most users.
Pros
Cheapest 512GB card
Decent read speed
8. SanDisk 256GB Ultra MicroSDXC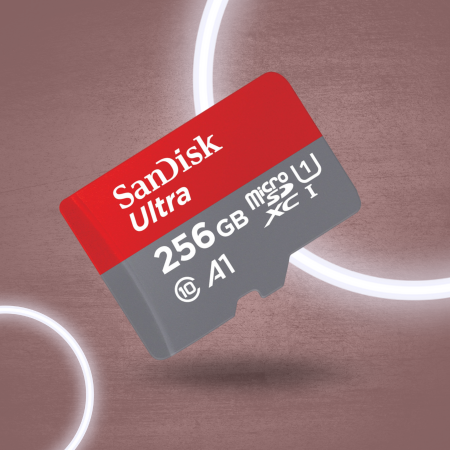 High-capacity cards give you plenty of storage space, but they come at a high price tag, so it's no surprise that many users go for the more affordable 256GB options. The SanDisk 256GB made it to our list due to its affordable price, good performance, and respectable A1 rating.
Even though this isn't a high-capacity card, the SanDisk 256GB Ultra still has impressive transfer rates. You can expect up to 120MB/s read speed, but the write speed is more modest, and you get only 50MB/s.
You can still record 4K videos, but don't expect V90 write speeds. It's optimized for apps and games, so it earned a respectable A1 rating.
Pros
Affordable
120MB/s read speed
50MB/s write speed
A1 rating
Cons
Bit expensive for V30 card
9. MICRO CENTER Premium 64GB microSDXC Card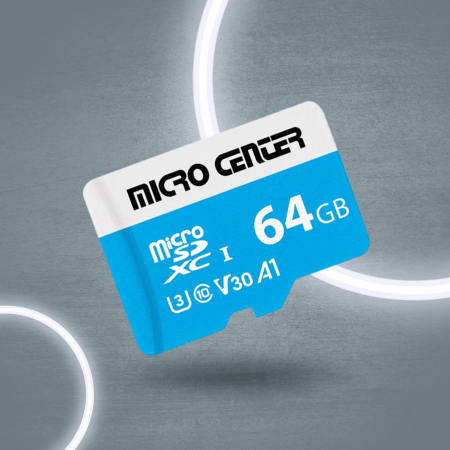 If you are in the market for the cheapest MicroSD card on the market, the Micro Center 64GB might be a perfect choice. It costs less than a cup of coffee, but you still get decent transfer speeds and an optimized app and gaming experience.
We were surprised with the read speed; hovering around 95MB/s, it will be plenty for watching 4K videos and playing more demanding video games.
However, you are quickly reminded that this is a budget card, as the write speed doesn't go over 35MB/s, so don't expect to record high-bitrate 4K footage. But the Micro Center 64GB still managed to pull off the A1 rating, giving you an improved app and gaming experience.
Pros
Cheapest MicroSD card
Solid read speed
A1 rating
Buying Guide: Maximize Your Tablet's Potential
Storage capacity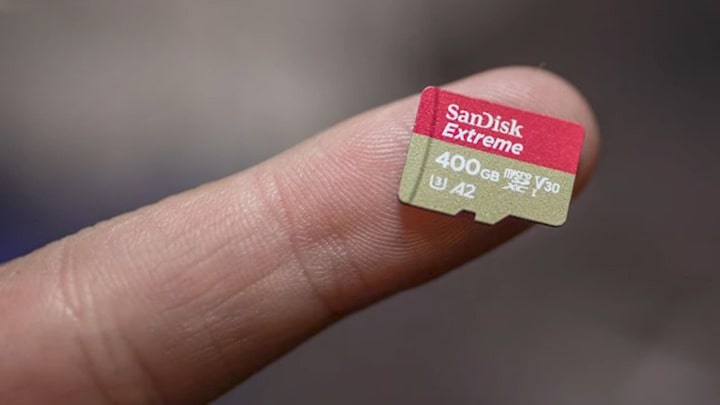 When shopping for the best Micro SD card for tablets, the first thing you need to look for is storage capacity. They have improved over the years, so you can expand your device with up to 1TB of storage, and 2TB models are expected to hit the market in 2023.
If your budget allows it, we recommend you go with the 1TB or 512GB models, as MicroSD cards perform better when they have some headroom left.
Read speed
Read speed dictates how fast you'll be able to access the files on your card. Most models on the market can do well over 80MB/s, which will be enough to watch 4K footage.
However, some V90 rated models go up to 300MB/s, which will allow you to access your files 3-4 times faster than the regular speed cards.
Write speed
Most manufacturers put the read speed on the packaging, as it's usually much higher than the write speed. However, the write speed is equally, if not more important.
It's important if you want to record a high-bitrate or uncompressed 4K video, and it also improves your application and game performance.
A1 vs A2
A1 and A2 are speed classes for SD and microSD cards, indicating their minimum sustained write speeds.
A1 cards have a minimum sequential write speed of 10 MB/s and are suitable for running apps and storing photos and videos.
A2 cards have a minimum sequential write speed of 30 MB/s and are optimized for running apps and games on mobile devices.
In summary, A2 cards have a higher minimum sustained write speed than A1 cards, making them better suited for running apps and games on mobile devices. However, for general use such as storing photos and videos, A1 cards are more than adequate.
FAQs
Which MicroSD card is best for a tablet?
The ADATA Premier ONE is the fastest MicroSD card on the market. Read speeds go as high as 275MB/s, allowing you to access your files in an instant. However, it's also one of the most expensive options, making it inaccessible to most users.
Will a micro SD card make my tablet faster?
The short answer is no, but there are many scenarios where a faster MicroSD card will make a huge difference compared to the regular card.
MicroSD cards are designed to expand your memory, and while there are some super fast models on the market, the device flash memory will always outperform the MicroSD card.
Which brand micro SD card is best?
With so many manufacturers on the market, it is can be tricky to pick the right one. We recommend you go with the tried and true brands such as SanDisk, Kingston, and ADATA.
However, many upcoming brands offer great products. If you got the time to do a bit of research, you can save a few bucks by going for the less popular brands.
Is SanDisk Extreme better than Ultra?
SanDisk Extreme and Ultra are two different lines of memory cards produced by SanDisk. While both are designed for use in cameras, smartphones, and other electronic devices, there are some differences between the two that may make one better suited for your needs than the other.
SanDisk Extreme cards are generally considered to be the higher-end option. They offer faster read and write speeds, which can be especially beneficial when recording high-quality video or shooting bursts of photos in quick succession. They are also typically more durable, with features such as water, dust, and shock resistance that make them better suited for use in extreme environments.
On the other hand, SanDisk Ultra cards are more affordable and often offer larger storage capacities than SanDisk Extreme cards. While they may not be as fast or as rugged as their Extreme counterparts, they are still a good choice for most everyday photography and videography needs.
When deciding between SanDisk Extreme and Ultra, it's important to consider your specific use case. If you need fast read and write speeds for high-quality video or bursts of photos, or if you'll be using the card in extreme conditions, SanDisk Extreme may be the better choice. If you're looking for a more affordable option or simply need a large amount of storage, SanDisk Ultra may be the way to go.
Conclusion
With so many brands on the market, finding the best Micro SD card for tablets is not an easy task. If you want the best of the best, go with the ADATA Premier One. If your device supports 1TB cards, the SanDisk 1TB Extreme is your best option. But if you're looking for something more modest, consider the HP 512GB MX330 or SanDisk 256GB Ultra.