Competitive gamers always go out of their way just to get a slight advantage over their opponents, but Minecraft players have taken that race to a new level.
Drag clicking is the latest craze in the Minecraft community, and if you want to have that extra advantage in duels, you will need a compatible mouse.
We've reviewed only the models that are capable of drag clicking so you can quickly decide which one is the best for you.
Top Reviewed Picks of This Year
1. ROCCAT Kain 120 AIMO RGB PC Gaming Mouse – Best Mouse for Drag Clicking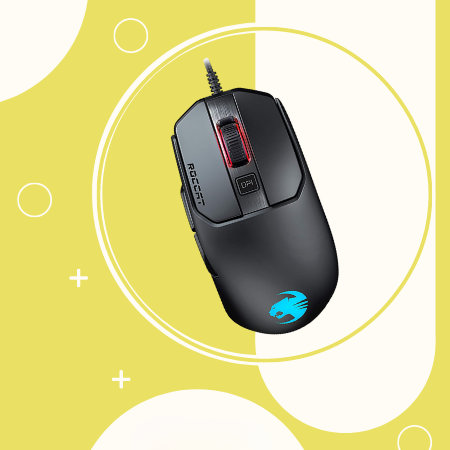 With the highest CPS on the market, it's no wonder the Roccat Kain 120 has found a way to the top of our list. Out of the box, we managed to hit 50 CPS consistently on the right mouse click, and about 45 CPS with the left mouse click.
But after only a minute or two after we got used to the box design, we went up to 60 CPS, and we can quickly see why most top players average at around 70 CPS with this model.
With additional customization options and blazing-fast button response times, we can see why the Kain 120 is considered the best mouse for drag clicking.
The unique box shape of the Kain 120 is designed to perfectly fit most hand sizes.
We felt some slight discomfort after a few hours of usage, which is likely caused by the sharp corners pressing against the palm.
But we have to keep in mind that this is a mouse made for drag clicking – you shouldn't be using it as your daily driver.
This model registers a lot of double and triple clicks, which is why most users can effortlessly hit high CPS.
But in turn, it makes the Kain 120 unsuitable for regular use, and you will need a secondary mouse. If you're a competitive player that wants the highest possible click per second rate, the Kain 120 is the only true choice.
Pros
Best drag clicking mouse
High CPS
Great build quality
Plenty of customization options
Fits most hands
2. ROCCAT Kain 100 Aimo RGB PC Gaming Mouse – Best Mouse for Long Gaming Sessions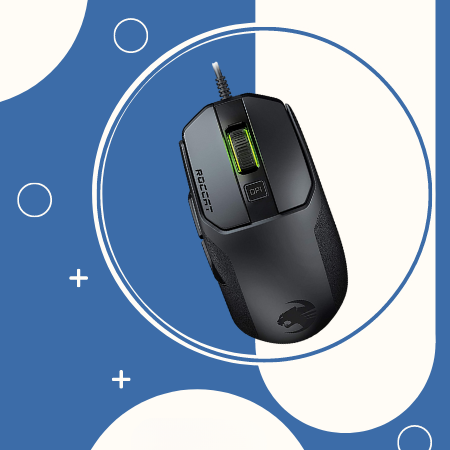 Just like the 120, the Kain 100 has a boxy shape that should fit most hand sizes. But many users prefer this model over the 120 due to the improved design.
The 100 has slightly smoother edges, and we didn't feel any discomfort when using it, even after a couple of hours of active gaming.
The build and parts didn't change much from the Kain 120, so you still get fast click response times and customization options. We were able to consistently get 45 CPS with this model, which is slightly less than the 120.
Once we got used to it, we were hovering around 60 CPS most of the time. The improved comfort is greatly appreciated, and while we noticed a slight CPS drop, we still feel this is a viable alternative to the Kain 120.
Pros
Similar to the Kain 120
Great CPS
Fits most hands
Improved comfort
3. Glorious Model O Gaming Mouse – Best Customizable Mouse for Drag Clicking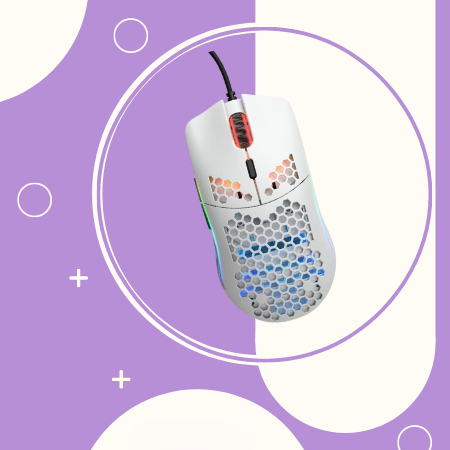 Glorious is one of the most popular brands in the Minecraft competitive community, and they have a long-lasting rivalry with Roccat. Unlike the Roccat, the Glorious mouses need some tweaks to get the most out of them.
You can customize the polling rate, lift distance and click speed, but most importantly, you can reduce the debounce time. Low debounce rates are crucial for drag clicking, and when we set it to 4ms (lowest setting), we were able to consistently hit 50 CPS, but most pros can hit up to 70 CPS with this model.
Pros
Professional drag clicking mouse
Customizable
Debounce time
High CPS
Cons
Build quality could be better
4. Bloody ABedless A70x Optical Gaming Mouse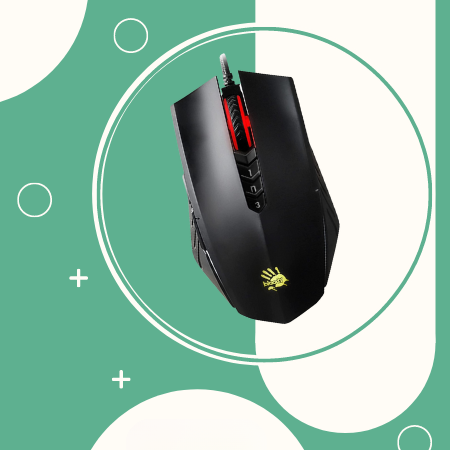 If you go and check what gear the professional Minecraft players are using, you will see that 80% of them use either a Roccat or Glorious mouse. But the latest ABedless A70x is quickly changing that, with some users reporting CPS rates of up to 70.
The A70X is the latest drag-clicking mouse on the market, and we are confident it will quickly become one of the most popular models.
The first thing that caught our eye was the design. It is inconspicuous, it doesn't have a flashy or mesh design that most drag-clicking mouses are known for.
But don't let that fool you, as the A70X is engineered exclusively for drag click.
Out of the box, we hit 50 CPS on our first test run, but after a few hours of practice, we were consistently hitting 60 CPS.
The click response is less than 0.2 seconds, and the infrared switches have an improved lifespan.
The shape is ergonomic, and it perfectly fits in the palm. The A70X is a full-size mouse, perfect for users with larger or medium size hands.
It's on the heavier side, which improves the grip when drag clicking.
It has eight macro programmable buttons, and you can customize the left click with three different weapon models.
Pros
Best budget mouse
High CPS
Great design
Infrared switches
Good fit
Cons
Not suited for smaller hands
5. Glorious Model D Lightweight RGB Gaming Mouse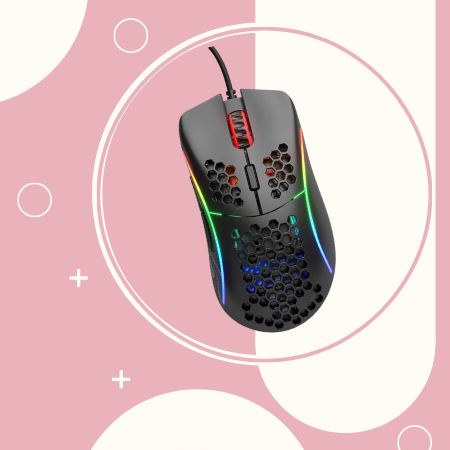 We've already reviewed the Model O, but Glorious also offers the Model D. On the first look, there are hardly any differences between the two models.
Model D has an additional row of hollow meshes, which can reportedly increase your CPS.
We were able to consistently hit 50 CPS, similar to the Model O, but we can see why some users would prefer the Model D over the Model O.
If you have the opportunity, we advise you to try out both mouses before deciding on the model.
The extra row may seem negligible, but it can either improve or decrease your CPS, depending on your method of drag clicking.
Pros
Similar to the Model O
High CPS
Additional row of mesh
Cons
Build quality could be better
6. Logitech G502 HERO – Best Wired Gaming Mouse for Drag Clicking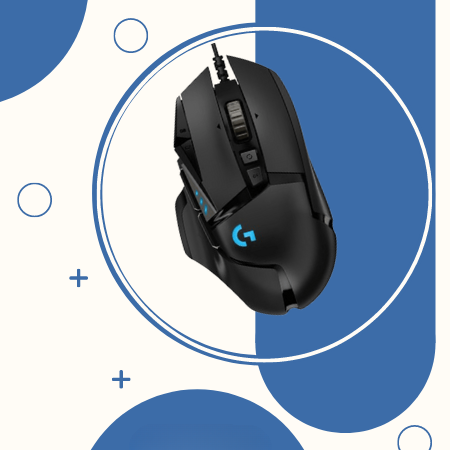 Logitech is one of the top gaming brands, but they still didn't release their drag-clicking mouse.
But some gamers have discovered that the latest G502 Hero can drag click, and it quickly became a popular pick among gamers looking for a budget option.
This is a textbook example gaming mouse, with adjustable weights, DPI of up to 25.000, 11 programable macro buttons, and much more.
So if you're looking for a capable daily driver and gaming mouse that just so happens to be decent at drag clicking, the G502 Hero might be your best pick.
Out of the box, we've instantly hit 20 CPS, but we quickly managed to hit up to 30 CPS. The G502 Hero is a good pick if you're looking for your first drag-clicking mouse.
Pros
Affordable
Solid CPS
up to 25.000 DPI
Customizable
7. Redragon M711 Cobra Gaming Mouse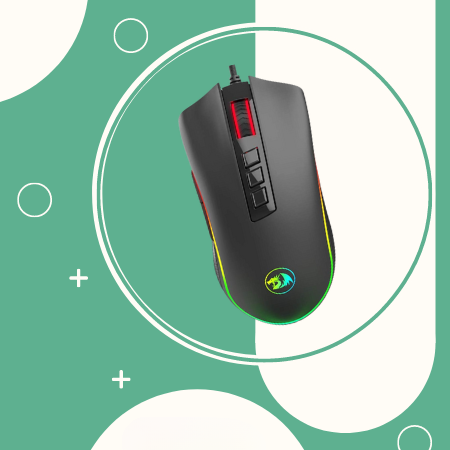 If you're looking for a cheap mouse that can drag click, you will be hard-pressed to find a better one than the M711 Cobra. It has an attractive design, decent customization options, a low price point, and most importantly, it can drag click.
Out of the box, we were hitting about 12 CPS, which is much better than a regular mouse, but we knew we could go higher. After a few hours of gaming, we were hitting 18 CPS, and we feel we could've hit up to 20 CPS with a few more hours of practice.
There are no fancy customization options, but you get seven programable buttons and a DPI change switch. Admittedly, you won't be breaking any CPS records with this model, but it's a viable choice if you just want to try out drag clicking or you need a practice mouse.
Pros
Affordable
Good CPS
Programmable buttons
8. FANTECH Wired Gaming Mouse Lightweight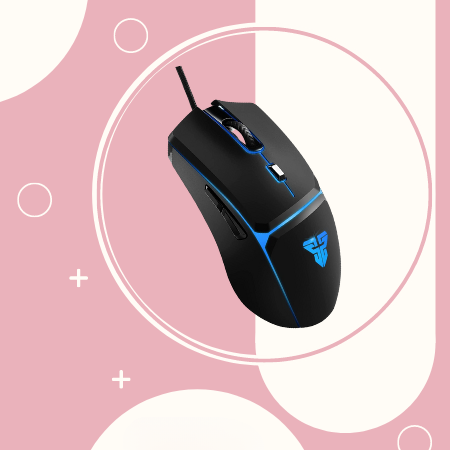 The latest Fantech wired mouse is perfect for those of you who are on the look for the cheapest drag-clicking mouse. It has an ergonomic design, basic customization options, RGB modes, and decent DPI.
It may not be as pretty as Redragon Cobra, but out of the box, it had a much better CPS rate. We were able to hit 20 CPS, and we are confident we could've gone even higher with a few hours of practice.
The additional six programmable buttons are useful for gaming, and you can also change the DPI. We got a lot for our money, and the Fantech mouse deserved a spot on our list.
Pros
Cheap
Ergonomic
Good DPI
Good CPS
Buying Guide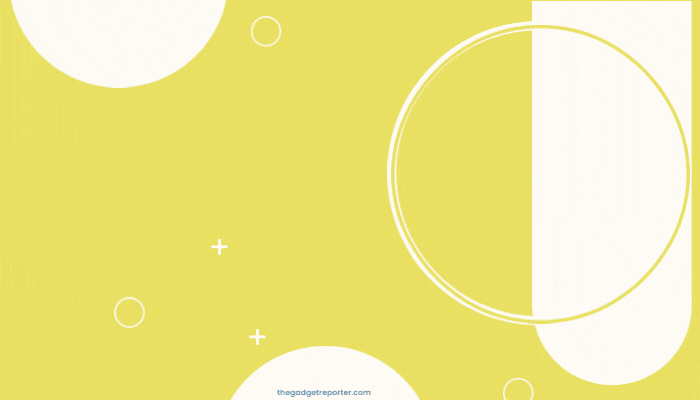 Click Per Second (CPS)
The most important factor when deciding on your next drag-clicking mouse is the CPS rate. Regular gaming mouses are not designed for drag clicking, and you will fail miserably if you try to drag click on them.
By getting more clicks per second, you will get a competitive advantage over your opponent. In Minecraft Duels, more clicks mean you will deliver more blows, which will make your opponent go down quicker.
However it is not used for PVP only, many players use it for quick building, as it allows them to place more blocks. The best mouse for drag clicking should be able to hit 50 CPS without much effort.
This is possible due to the improved springs and laser sensors which reduce the click response.
To further elevate your gaming experience, consider pairing your new drag-clicking mouse with an exceptional gaming PC that has been a top choice for gamers.
Double and triple-click
Most drag click mouses can achieve such astronomically high CPS rates thanks to the springs that promote double and triple clicks.
This is just what you want for drag clicking, but keep in mind that it makes the mouse borderline unusable for daily usage.
If the model hits 50 CPS consistently without much trouble, you can assume it has double and triple-click springs, therefore it won't be suited for daily usage.
If you need a drag-clicking mouse that's suitable for tasks other than gaming, look out for models with 20-30 CPS.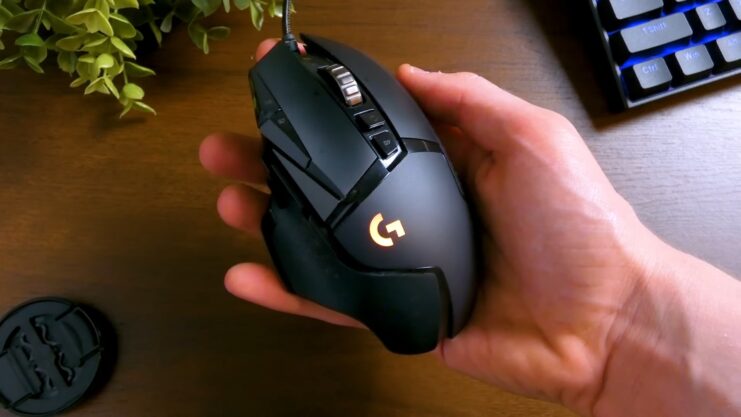 Mouse size
To get the highest possible CPS rate, you will need a mouse that perfectly fits into the palm of your hand. If you don't have a good grip on your mouse, your hand will frequently slip and you will have a hard time drag clicking.
Full-size models are perfect for users with larger hands, gaming models are designed for users with medium to large hands, and lightweight models are perfect for users with smaller hands.
Build quality
In the race for the highest possible CPS, many manufacturers have stopped focusing on the quality of their springs and sensors.
This will result in a reduced lifespan of your mouse, and unless you want to buy a new mouse every few months, we recommend you get one of the premium models.
Drag clicking wears out the mouse a lot quicker than regular usage, and premium parts are essential.
Wireless vs wired
Almost every drag-clicking mouse on the market is wired, and it is for a good reason. A wired connection has a superior response rate, and unlike wireless models, every click will register. There are wireless models on the market, but we recommend you stay away from them.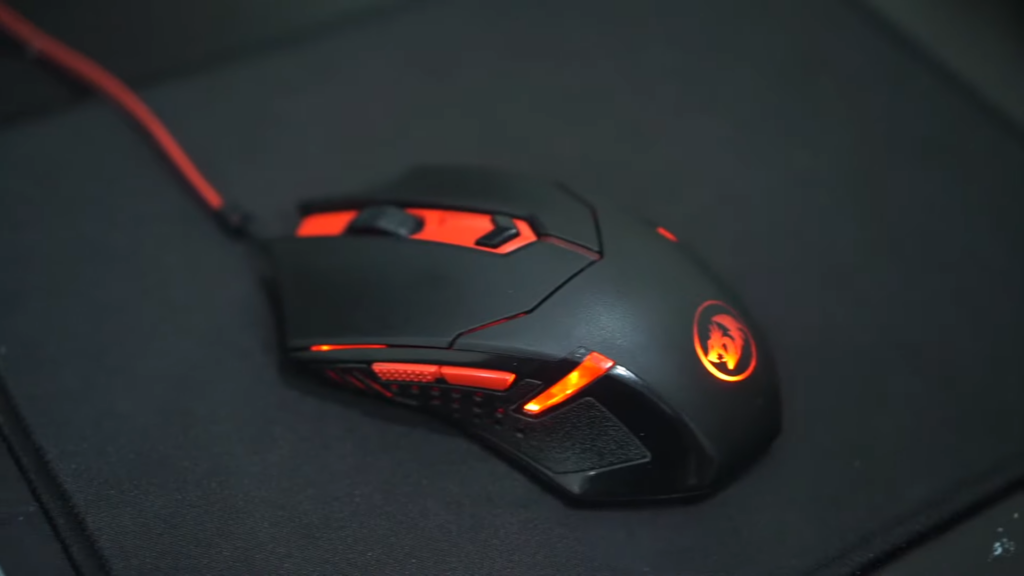 FAQs
1. Is it possible to drag click with any mouse?
No, you will need a mouse specifically designed for drag clicking. Regular mouses have regular springs and sensors, which will give you a low CPS, and drag clicking on them will drastically reduce their lifespan. Drag click mouses have improved springs and laser sensors that are designed for wear and prolonged usage.
2. What is the best mouse for drag clicking
The best mouse for drag clicking is one that combines a sensitive button design with a comfortable shape and grip, enabling users to achieve high click rates consistently. One such highly-regarded mouse for drag clicking is the ROCCAT Kone Pure Owl-Eye.
The ROCCAT Kone Pure Owl-Eye features a highly responsive and sensitive button design, making it well-suited for drag clicking.
Its ergonomic shape caters to various grip styles, ensuring comfort and control during prolonged gaming sessions. The Kone Pure Owl-Eye is equipped with the PixArt PMW3361 optical sensor, providing accurate tracking and a customizable DPI range.
Another popular option among drag clickers is the Glorious Model O. Its lightweight design, honeycomb shell, and high-quality sensor make it a strong contender for drag clicking as well. However, it is crucial to consider personal preferences and hand size when selecting a mouse, as the most suitable option may vary among individual users.
3. What is the highest CPS ever?
CPS, or Clicks Per Second, is a measure of how quickly a user can click their mouse button within a specific timeframe. The highest CPS ever achieved is a topic of debate, as various factors come into play, such as the clicking technique used, the mouse's design, and the legitimacy of the record.
In the context of gaming and casual use, most people can achieve around 6-10 CPS using the standard clicking technique. Skilled gamers who employ advanced clicking methods like jitter clicking or drag clicking can reach significantly higher CPS rates, often in the range of 20-30 CPS or more.
There have been claims of individuals achieving exceptionally high CPS scores of 40 or even 50 CPS. However, verifying the authenticity of these records can be challenging, as they might involve macros, auto-clickers, or other tools that artificially inflate the click rate.
4. Are bloody mouses good for drag clicking?
Bloody gaming mice, developed by A4Tech, are well-regarded in the gaming community for their precision, responsiveness, and innovative features. Some Bloody mice are suitable for drag clicking, a technique used primarily in games like Minecraft to achieve rapid click rates.
Bloody mice often utilize Light Strike (LK) optical switches, which provide a faster response time and more consistent performance compared to traditional mechanical switches. These optical switches can be advantageous for drag clicking, as they allow for quicker and more reliable input registration.
5. What mouse does bedless noob use?
Bedless Noob, a well-known Minecraft player and content creator, has been known to use the Glorious Model O gaming mouse. This high-performance mouse is popular among gamers due to its lightweight design, accurate sensor, and customizable features.
The Glorious Model O is equipped with a Pixart PMW-3360 sensor, offering top-tier precision and responsiveness. It also boasts a honeycomb shell that reduces its weight to an impressive 67 grams, ensuring swift and effortless movements during gameplay. The mouse features customizable RGB lighting and a high-quality braided cable, adding aesthetic value and durability.
Conclusion
Not every mouse can drag click, so it can prove tricky to find the perfect one.
If you're looking for the best of the best, go with the Kain 120 or Kain 100. Glorious mouses are great for users who can't spend 100$ on a drag-clicking mouse, but still want CPS higher than 50.
Redragon Cobra is our favorite pick for budget-oriented users.
Here are some other interesting models that you might like: