When "Stripes" debuted 35 years ago, some critics didn't think too kindly of the movie. What was postulated to be a so-so movie has become a cult classic.
As the installation celebrates the 35th anniversary of "Stripes," those who were around Fort Knox or had a brief cameo in the movie didn't think a comedy about the Army would have such a large impact on a post which was known for its "gold."
Kevin Emdee, a Soldier at the time the movie was filmed who currently works as the deputy for the Fort Knox Antiterrorism office, was an extra in the movie. He admits that if you aren't paying attention you might miss his brief appearance. He's known as the tall guy walking with the briefcase.
When "Stripes" was filmed on Fort Knox Emdee was an agent for the Criminal Investi-gation Division. He said there was an advertisement looking for extras. Since the work would be done on a Saturday afternoon, Emdee decided to give it try. But first he had to get permission from CID headquarters before he showed up on the set.
"I had to be in Louisville at about 7:30 a.m.," said Emdee. "I'm in the opening scene of the movie when Harold Ramis was teaching a class."
Emdee would soon learn shooting a movie was quite different from the Army because there was a lot of standing around and repetitive walking in front of the camera.
"(It) was exciting to be there," he said. "The crew was friendly."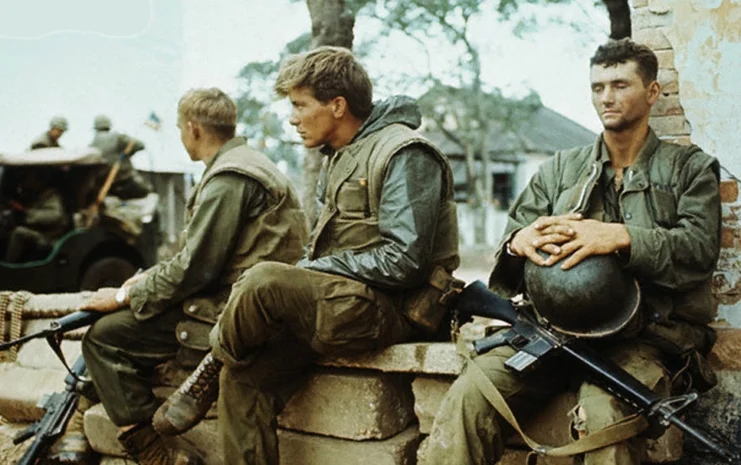 Emdee pointed out that the director's use of Soldiers for certain parts was done by design because the director knew Soldiers would provide an authentic look and they were excellent at following orders.
Although Emdee had a brief cameo in the movie, he said being able to experience the behind- the-scenes was fascinating. But there were a few moments when he had to remember this was comedy and the movie's ultimate goal was to make people laugh.
Even though some of the scenes weren't realistic, Emdee said the movie didn't make the Army look dumb.
"It was a good image for Fort Knox," he said.
Emdee wasn't the only Soldier involved with the movie. Retired Command Sgt. Maj. Jerry Counts, who at that time was the reigning Drill Sergeant of the Year on Fort Knox, was asked to be a technical advisor.
"(I) was asked to be in a small (role)," said Counts. "I played the Russian soldier in the tower (who was hit) in the gut. I was (also) asked to be up front when new recruits came in on the bus."
Like Emdee, Counts wanted to make sure the Army wasn't seen in a negative light. He also had to remember the movie was a comedy.
"I had mixed emotions … I had to keep focus (that) it's a movie," he said. "I can look at it now and take it as a comedy. "They did as much as they could to bring the life of a military recruit (to the forefront) and keep it as a comedy. I don't enjoy movies that make the military look bad and I don't think they did that."
Although the movie's intent was providing comedy, Counts said the director made sure Army values were present. He said the movie showed leadership and teamwork.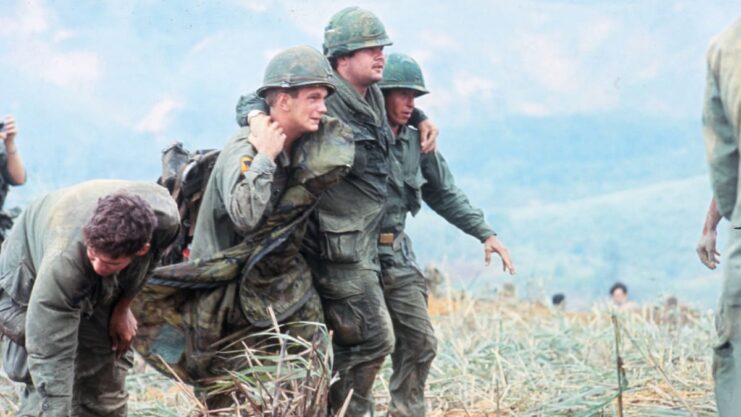 "They didn't lose sight of that," he said.
Counts pointed out that having a positive image was important because the country was only seven years removed from the Vietnam War, and dislike for the military was at an all-time high during that time.
"(They) didn't disrespect men and women who served in Vietnam," Counts said.
Counts is currently working at Fort Campbell High School, and after some of the students watch "Stripes," they ask if he was in the movie.
For Maj. Gen. Chris Hughes, the commander of Cadet Command and Fort Knox, his career had come full circle because he was on post when the movie was filmed.
Like Ellis, Hughes also liked the Army values themes that were present in the film.
"The scene in the bathroom (has) duty, honor and country," explained Hughes. "You had two professional female MPs (military police). "Sgt. Hulka was a pro … there were pros who were serious (and) it was kind of important.
"As a cadet it didn't make me feel embarrassed about the military like other films. We have that one movie (that has) resonated after 35 years."
During the course of his career, Hughes said he's met Soldiers who were like John Candy's character and he's met the kid who is the loner of the group. He said the movie was a reflection of society.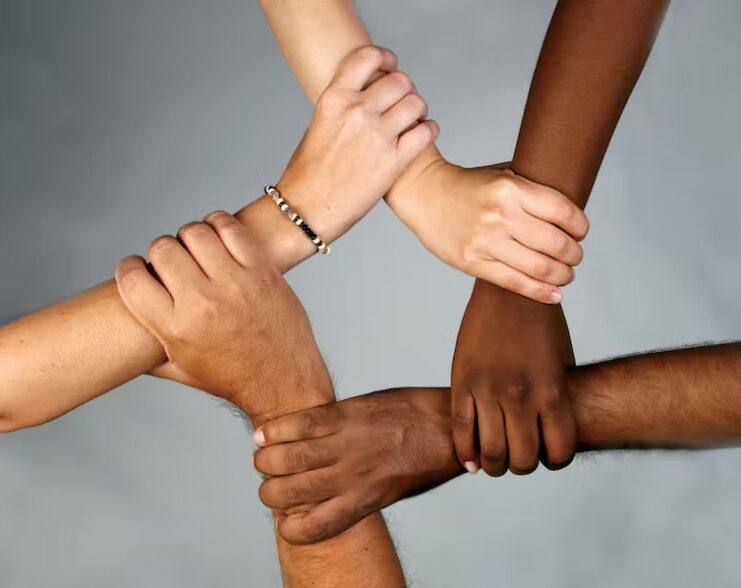 "That's why diversity is important to us," he said about the Army. "We get people from all walks of life and make them better. In the end they come together as a team."
The CG pointed out that the comedy was brilliant and he's used "Stripes" as well as other films for their core values. He also jokingly said there are five films a person must watch if they want to date his children. They are "Stripes," "Groundhog Day," "Roxanne," "The Longest Day" and "Gladiator."
"I'm a huge fan of 'Stripes,' (it) was a turning point in my life and the country," Hughes said.
He's also used "Groundhog Day" as a professional development tool. Hughes said "Ben Hur" is another movie he uses to point out leadership.
Hughes was a cadet when "Stripes" was filmed. He's not sure if he was in the movie but he remembers marching back and forth in support of the film. He also remembers going through the same obstacle course that was seen in the movie and marching on the same parade field.
"We were marched and we kept marching back and forth and had to march through the field," he recalled. "It was a couple of weeks later and they came back for more scenes."
Joining the military for Hughes meant joining the "family business" because his father, grandfather and uncle served in the military.
"(I'm) from a small town in Iowa (that had) the highest per capita military casualties than any other city in the United States," explained Hughes. "(It's a) patriotic town still. You were expected to put nation before self."
There are many times when art imitates real life and a movie can be similar to the real thing, but that wasn't the case for the late John Candy's character. Candy's problem created a unique situation for the director because of his girth. The Army didn't have uniforms in his size and that initially presented a problem. But that issue was solved when those involved with the movie found a solution.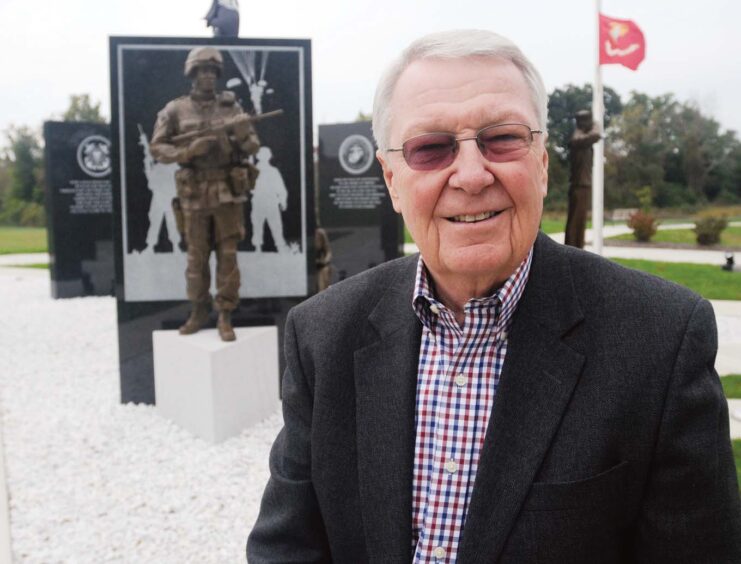 Randy Acton, the former owner of Radcliff's US Cavalry store, had a purchasing contract with Fort Knox. He said the post contracting officer called him to see if they would provide a uniform in Candy's size.
"We got his measurements and tore up ano-ther uniform … so it would be in his size," ex- plained Acton. "We didn't have to search for fatig-ues and blues … it would have taken too long. (We) only made one fatigue and one dress green uniform (for Candy). I had an expert seamstress and she was skilled (at altering the uniform)."
Although Acton wasn't directly involved with the movie, he recalled encountering Ramis, Candy and Bill Murray when they stopped by the store when Candy picked up his uniform.
"I was in my office when they came in the store and my daughter, who was 11 or 12 years old at the time, was helping customers," he re- called. "I heard a lot of profanity and came out of my office to see what was happening. I didn't know who they were (be- cause) I was approaching them from behind. I asked if they would watch the profanity and they were apologetic. That's the only time they were in (the store)."
But that wasn't Acton's only encounter with Murray. He said about 10 years after the movie was released he was in New York City at the Tavern on the Green and he noticed Murray was also there. Even though he was in the same vicinity as Murray, Acton said all he did was exchange pleasantries with the star because he didn't want to impose on Murray's private time.
But that wasn't the case for Bruce Ellis who worked at Fort Knox's Central Issuing Facility. Ellis said he was in the right place at the right time.
If a movie is going to be made about an Army recruit CIF must be included in the scenes because that's where recruits pick up their uniforms at the beginning of basic training.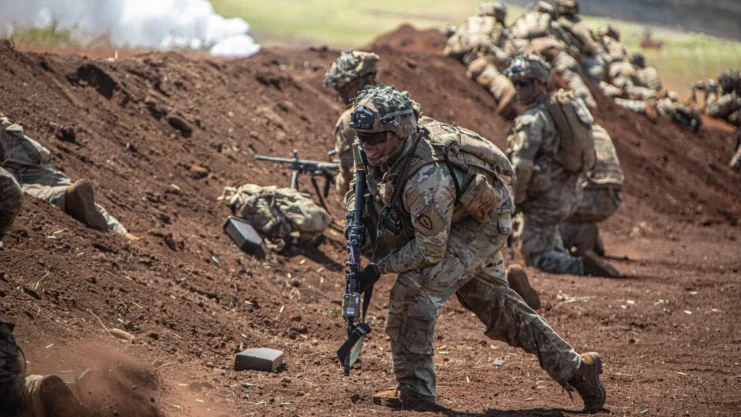 Ellis' part was initially supposed to be that of an extra but things changed when he was given a speaking role. The actors were supposed to walk through the line while Ellis handed them uniforms.
"I had a line to say and I said to Bill Murray, 'boxers or briefs,'" Ellis recalled. "He said, 'do you have anything in a low-rise bikini.'"
Instead of being paid the normal $35 per day rate extras earn, Ellis was paid $259 for his small speaking role.
"I had to fill out a Screen Actors Guild card and ran through the lines four or five times," he said. "I asked if I was (messing up the lines). The response was, 'no, Ivan (Reitman, the director) likes to film four or five times and (he) picks the best scene."
Ellis said being a part of the movie was memorable because he had an opportunity to converse with Louisville native Warren Oates, who had served in the Marine Corps. Oates played the role of Sgt. Hulka.
Ellis pointed out that attending the movie premiere was impressive because the audience realized he was actually one of the people in the movie and they would say to him, "hey, you were in the movie."
Having a speaking part meant Ellis received residual checks. He said the checks were for $10, $5 and $4, but it's been a long time since he's received one for the movie.
"It was an interesting experience and my wife has an original copy on video cassette," Ellis said about making the movie. "It was my one claim to fame."